Human chain saves elderly man from sinking SUV in Houston floodwaters (VIDEO)
Published time: 30 Aug, 2017 21:59
Edited time: 31 Aug, 2017 08:21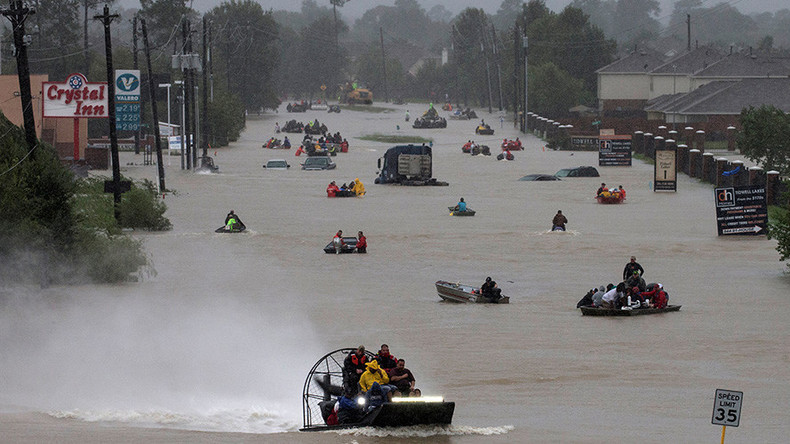 Record-shattering rainfall wasn't enough to dampen the Texas spirit as passersby formed a human chain to save an elderly man from his stricken SUV, surrounded by rising floodwaters left in Tropical Storm Harvey's wake.
Stephanie Edward Mata caught the heartwarming incident from her car as she was driving along the clear side of the road in Houston Tuesday.
Rescuers were forced to climb on top of the sinking SUV and free the man without the aid of a rope, returning him to solid ground through sheer force of will.
"The people had no rope to get him out so they made a chain holding each other," Mata told Mashable. "They pulled the door open and one gentleman got ahold of him as they held on until they got him safe."
Mata was unclear of exactly what became of the man, though his rescuers did deliver him to safety.
"There was a cop nearby where they took him to get checked out as he was so cold," she added. "I really wish I knew what happened to him next."