New Yorker faces up to 20 years for attempting to join ISIS – Feds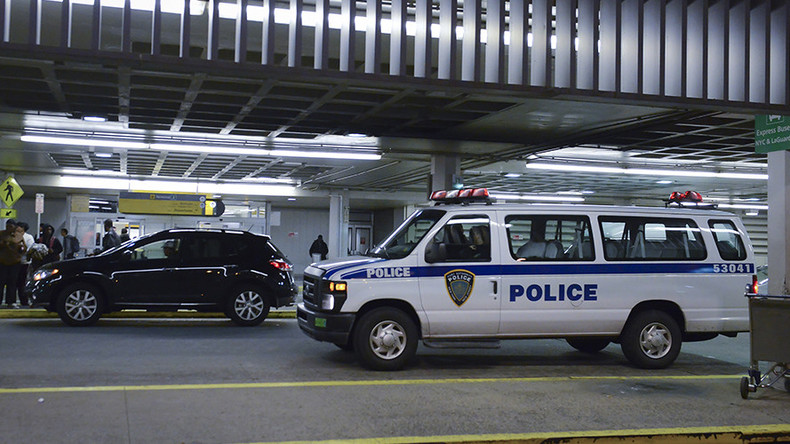 A US citizen was detained and arrested at a New York airport on charges of trying to enter ISIS-controlled territory in Syria, according to federal prosecutors. The man had also tried to destroy his electronic footprint.
Parveg Ahmed, 22, of Queens, New York, was charged with attempted material support for Islamic State (IS, formerly ISIS/ISIL) a foreign terrorist organization, at Brooklyn Federal Court Tuesday. He faces 20 years in prison if convicted, prosecutors say, according to DNAinfo.com
"As alleged, Ahmed sought to take up arms with violent terrorists who have killed numerous innocent victims, including Americans," said Acting US Attorney Bridget Rohde in a statement.
Ahmed was arrested after flying from New York to Saudi Arabia in June 2017 to celebrate Ramadan with two other individuals, and then attempted to cross into Syria. He was intercepted before he could travel into Syria, officials said.
Ahmed was flown back to New York late Monday, where he was detained by members of the FBI's Joint Terrorist Task Force.
The FBI said Ahmed started posting online statements in support of ISIS on or between October 2014 and March 2015. "Who are Jihadis? Muslims who fight to establish the Sharia IN THEIR OWN LANDS, wanted by MAJORITY of the people. USA are the real terrorists," Ahmed posted on October 13, 2014, according to the criminal complaint.
In January 2016, agents interviewed Ahmed at JFK Airport upon his return on an international flight from Bangladesh. Ahmed told agents the social media accounts were his. Initially, he denied ever posting statements, but when confronted, he said "he knew these statements would get him into trouble."
Ahmed said he posted the statements at a low point in his life "at a time when he was smoking a large amount of marijuana."
A search of Ahmed's computer showed he listened to recordings of two "notorious" clerics, Anwar al-Awlaki and Abdullah el-Faisal. Al-Awlaki was killed in 2011, and el-Faisal was indicated in New York last week and arrested in Jamaica.
Read more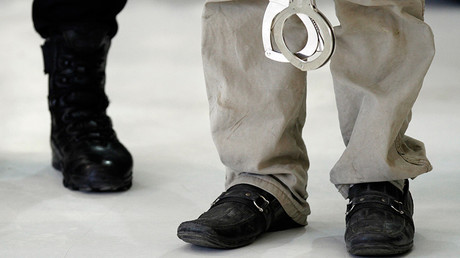 "Mr. Ahmed… took extraordinary measures to destroy the electronic foot print he created," said NYPD Commissioner James P. O'Neill, in a statement.
A law enforcement source told WNBC Ahmed was initially taken into custody in Jordan in June.
FBI Assistant Director William Sweeney said the bureau is on high alert for threats against the city.
"Like others before him who chartered a similar path to join this violent terror group, Ahmed now finds his journey ends the same way – in a New York courtroom answering for his actions," Sweeney said in a statement, according to DNAinfo.
Investigators searching his computer found a picture of five men hanging by their necks with the caption, "Gay men to be hanged," as well as texts justifying the 9/11 attacks and a picture of ISIS leader Abu Bakr al-Baghdadi, prosecutors said.
His browsing history showed he researched a BBC news article entitled "Islamic State and the crisis in Iraq and Syria in maps."
"[A] visit on June 17, 2017, to a website for an ISIS "live" map. I know that a map depicting areas currently under ISIS control would be foreign fighter seeking to join ISIS," stated federal prosecutors in the complaint.
It wasn't clear if Ahmed had retained an attorney who could comment on the allegations.