Denver votes to shield illegal immigrants from federal authorities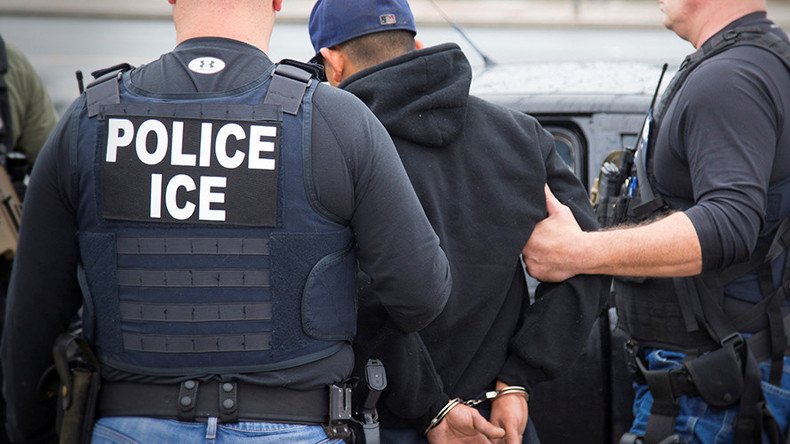 Denver, Colorado has unanimously passed an ordinance, restricting local officials' cooperation with federal immigration authorities. Immigration and Customs Enforcement (ICE) fired back, accusing the city council of deliberately obstructing federal law.
The Denver Public Safety Enforcement Priorities Act bans city officials from asking an arrested individual's immigration status, and blocks immigration authorities from conducting jail interviews without a warrant.
It also allows local authorities to ignore ICE requests to detain an illegal immigrant for an additional 48 hours after he or she is released from custody, in order to provide ICE agents extra time to decide whether to take the individual into federal custody for deportation purposes.
"Through this ordinance and the other steps we are taking, Denver is building a trusting relationship with our immigrant and refugee communities that will improve the safety of our city and help everyone feel more secure," said Mayor Michael Hancock.
ICE fired back at Denver officials, saying the ordinance would endanger the public instead.
"By passing this irresponsible ordinance, the City of Denver's leadership has codified a dangerous policy that deliberately obstructs our country's lawful immigration system, protects serious criminal alien offenders, and undermines public safety," ICE field officer in Denver, Jeffrey Lynch, said in a statement.
"Unfortunately, with this established policy, we can expect to witness more tragedies like we saw in the recent case of Ever Valles, a known gang member and an immigration enforcement priority, who was released in December 2016 by Denver County without ICE being properly notified," Lynch added. "He was later arrested and charged with murdering a 32-year-old man at a Denver light rail station just seven weeks after he was released from Denver County Jail."
The Trump administration had earlier announced that the jurisdictions that refuse to help federal authorities go after illegal immigrants, commonly known as sanctuary cities, would not receive federal law enforcement grants.
At least ten states have challenged the Trump administration's crackdown on illegal immigrants.
Earlier in August, Chicago sued the federal government over the Department of Justice's announcement that it would withhold federal grants to state and city law enforcement agencies unless they allow federal immigration authorities access to local jails, as well as give them 48 hours' notice before releasing anyone wanted for immigration violations.
In July, the top court in Massachusetts struck down ICE's request that illegal immigrants facing deportation be held for up to 48 hours after their initial cases were resolved. The state Supreme Court said that authorities have no right to hold an immigrant after they have been released for a crime, because it would amount to a new arrest of the person, which is not authorized by the state laws.
Meanwhile, a federal judge in San Francisco, California said that the threat to withhold federal funds from cities which did not cooperate with federal immigration enforcement could be unconstitutional.
The Department of Justice said by not cooperating with federal authorities on immigration, sanctuary cities were violating federal law (8 U.S.C. 1373 ) which prohibits local and state governments from enacting laws or policies limiting communication with Immigration and ICE about "information regarding the immigration or citizenship status" of individuals.
As ICE arrests under the Trump administration have jumped 40 percent, federal officials maintain they are primarily targeting criminals among the illegal immigrants, but many others are reported to be caught in the crosshairs.
A quarter of those ICE took into custody were not criminals – aside from being in the country illegally – the Department of Homeland Security said in May.
You can share this story on social media: