Massachusetts can't legally hold immigrants on ICE detainer requests – state court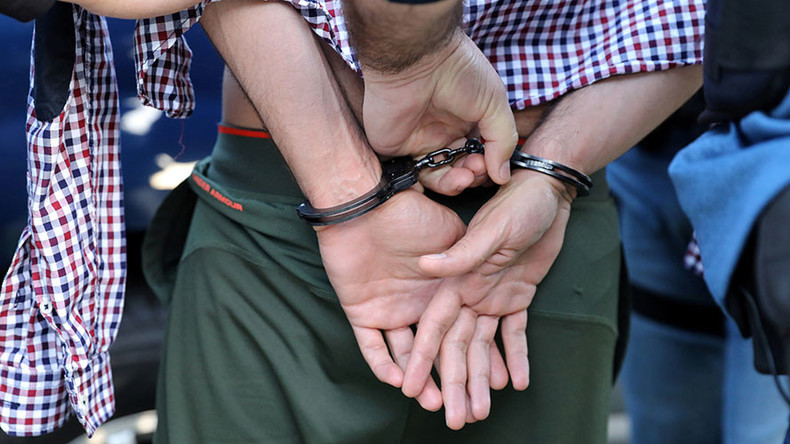 The top court in Massachusetts has ruled that authorities have no right to hold an immigrant after they have been released for a crime. However, some on the federal level disagree.
The state's Supreme Judicial Court (SJC) ruled Monday after the US Immigration and Customs Enforcement requested a court order that illegal immigrants facing deportation be held for up to 48 hours after their initial cases are resolved.
Read more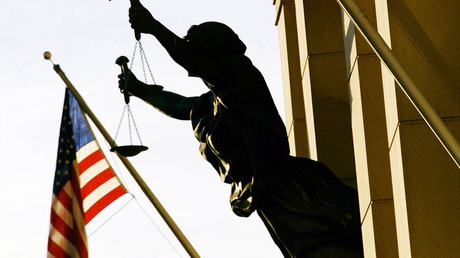 That amounts to a new arrest of a person, the state court found, which is not authorized by the laws of Massachusetts. This is the first ruling of this situation that applies to an entire state, according to Massachusetts' attorney general, Maura Healey, Reuters reported.
The decision by the court cited states' rights in their final decision in the case.
"Massachusetts law provides no authority for Massachusetts court officers to arrest and hold an individual solely on the basis of a Federal civil immigration detainer, beyond the time that the individual would otherwise be entitled to be released from State custody," the court wrote, according to court documents.
Sreynuon Lunn, of Cambodia, was the focus of the case. Lunn entered the US in 1985 as a refugee, but was ordered to be deported in 2008 due to a slew of criminal convictions. His home country declined to accept him, and so he was ordered free. However, Lunn was arrested again in Boston in 2016 for unarmed robbery. Suffolk County prosecutors failed to present a case against him, and he was released into the custody of ICE, Reuters reported.
After being detained by the agency, Lunn's attorney challenged the transfer to ICE custody because of the fact that Massachusetts law does not allow police to keep anyone in their custody who do not have any pending charges. The ruling on Monday states that neither the federal nor state law has the power, in Massachusetts, to hold a person without a criminal warrant.
"In short, this was a civil immigration detainer," the justices wrote, according to the documents. "It alleged that Lunn was subject to, and was being sought by the Federal authorities for the purpose of, the civil process of removal. It was not a criminal detainer or a criminal arrest warrant. It did not allege that the Federal authorities were seeking Lunn for a criminal immigration offense or any other Federal crime, for purposes of a criminal prosecution."
BREAKING: Massachusetts Supreme Judicial Court rules that it is illegal (under state law) for MA officers to hold people on ICE detainers. pic.twitter.com/iDLE5AWcdU

— Matthew Segal (@segalmr) July 24, 2017
The US Department of Justice lawyers had previously stated in the case that ICE detainer requests are an established legal example of cooperation between federal and local law enforcement.
"You have that power," Joshua Press, a DOJ attorney, said in April during oral arguments in the case, the Boston Herald reported.
The SJC did not agree with the assertions of the DOJ and stated that the state police may only make arrests for criminal offenses. "Conspicuously absent from our common law is any authority (in the absence of a statute) for police officers to arrest generally for civil matters, let alone authority to arrest specifically for Federal civil immigration matters," the judges wrote.
Some civil rights groups say that this ruling in Massachusetts could potentially set an example for rulings in states around the country. The ACLU of Massachusetts responded in a statement after the trial's conclusion.
"This court decision sets an important precedent that we are a country that upholds the constitution and the rule of law," the group said in a statement. "This victory is the first of its kind in the nation. At a time when the Trump administration is pushing aggressive and discriminatory immigration enforcement policies, Massachusetts is leading nationwide efforts by limiting how state and local law enforcement assist with federal immigration enforcement."