Houston reporter rescues trucker live on air (VIDEO)
Published time: 28 Aug, 2017 12:56
Edited time: 29 Aug, 2017 06:58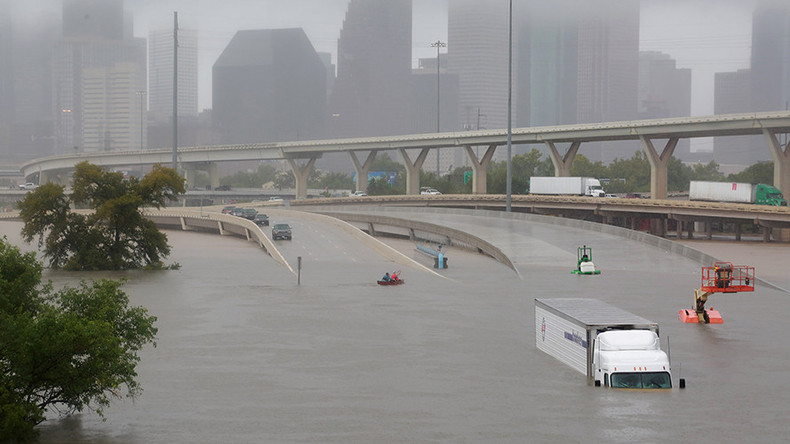 One local Houston reporter saved a trucker's life whilst reporting live on air, as Hurricane Harvey wreaked havoc in parts of Texas.
Brandi Smith of KHOU 11 News was reporting live from the north Houston beltway after her network's downtown studio was evacuated on Sunday.
Smith and photographer Mario Sandoval were on the road when they noticed a truck stranded in the rising floodwater below.
READ MORE: 'Worst flood ever' hits Houston in the wake of Hurricane Harvey Live updates
Smith then flagged down a passing Harris County Sheriff's Office truck during her live broadcast, and alerted the authorities to the trapped driver. The sheriff used their boat to rescue the trucker and bring him to safety.
"First, thank you to everyone who has reached out. We are safe and so is Robert, the driver who was rescued," Smith later wrote on Twitter.
"Second, all the credit for that rescue goes to photographer Mario Sandoval, who spotted the truck, and HCSO crews who rescued the driver. Amazing work, you guys!"

The rescue took place in the same spot where a trucker died in floods last April.
At least five people have died in what is now Tropical Storm Harvey so far.