US Navy recovers remains of all 10 sailors killed in USS John S. McCain collision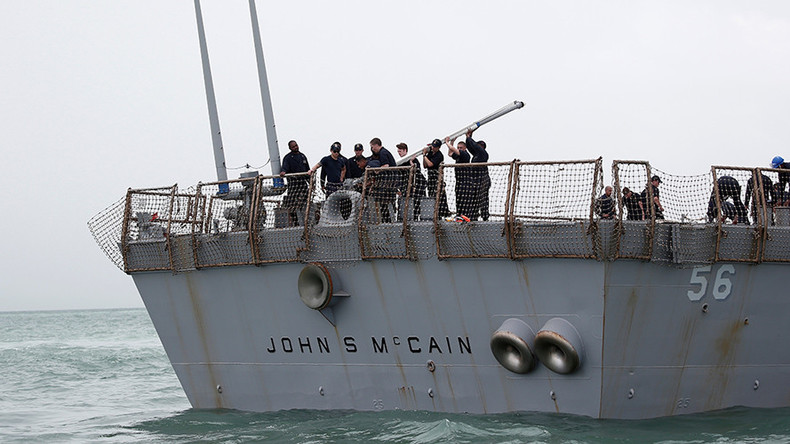 A week after the destroyer USS John S. McCain collided with an oil tanker near Singapore, Navy and Marine Corps divers have recovered the remains of 10 sailors previously listed as missing following the deadly incident.
The search operation of flooded compartments in the Singapore-docked military vessel has ended, AP reported Monday citing the US Navy. The bodies of all sailors killed in the August 21 collision have now been recovered.
Five sailors were injured and ten reported missing after the guided-missile destroyer's hull was ripped open as a result of its collision with a merchant vessel east of the Malacca Strait last Monday. The cause of the crash is still under investigation.
The remains of one sailor have been officially identified so far. Nine others were previously considered missing, with the youngest of them being 20 years old. Their names were released after human remains were discovered by divers in a flooded compartment of the destroyer last week.
The deadly incident involving the USS destroyer was the fourth major accident in a year-long period suffered by the US 7th Fleet. Its three-star commander, Vice Adm. Joseph Aucoin, has been dismissed "due to a loss of confidence in his ability to command."
An operational pause for all US fleets worldwide has also been ordered by the Navy in the wake of the incident, with the Pacific Fleet having been subjected to a ship-by-ship review of its vessels.