Pennsylvania college distances itself from 'racist, anti-Semitic' co-founder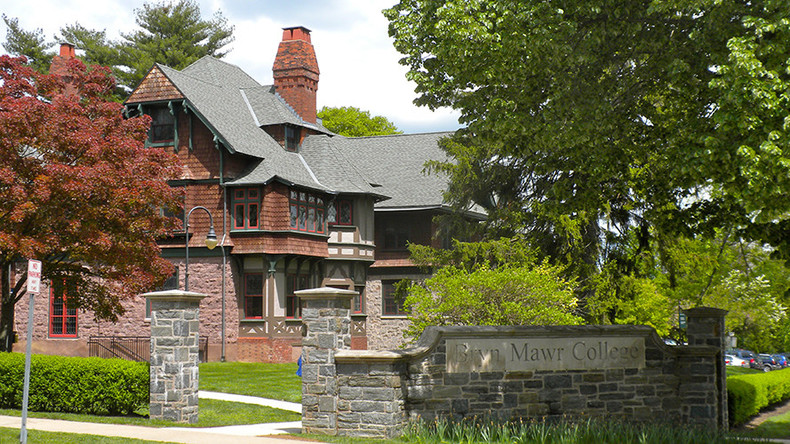 Liberal arts college Bryn Mawr is the latest university to purge its historic past by distancing itself from a former president and co-founder, because of her alleged "racist and anti-Semitic" views.
M. Carey Thomas, a suffragette known for advancing women's rights and championing female education, co-founded and presided over Bryn Mawr College from 1884 to 1892.
However, Thomas was also allegedly a "racist who actively discriminated against Jewish and African American applicants to Bryn Mawr."
Read more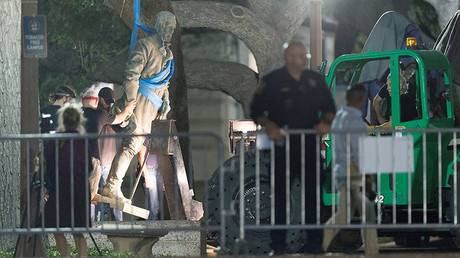 On Thursday, current Bryn Mawr president Kim Cassidy said two buildings named for Thomas on college campus, Thomas Great Hall and Thomas Library, will receive new titles in an effort to disassociate the college from Carey.
"While Thomas had a profound impact on opportunities for women in higher education, on the academic development and identity of Bryn Mawr, and on the physical plan of the campus, she also openly and vigorously advanced racism and anti-Semitism as part of her vision of the college," Cassidy said in a letter, the Inquirer reported.
READ MORE: Baltimore removes 4 Confederate statues overnight amid fears of violence
Bryn Mawr is just the latest is a string of educational institutions that have reevaluated their historic associations following the deadly Charlottesville protest.
In fact, Cassidy said the college "will make a concerted effort to remove as many references to [Thomas'] name as is possible for this year."
Last week, the University of Texas removed several statues from its campus in Austin in the middle of the night, calling them "symbols of subjugation" revered by white supremacists.
Before that, Duke University in North Carolina removed Confederate General Robert E. Lee statue from the entrance of it chapel. The college president went on to say the removal was meant to express the "abiding values" of the school.
Monuments to Confederate generals and to those who fought for the South during the American Civil War have been disappearing across a number of US cities, since the fatal clash between counter-protesters and demonstrators at an alt-right rally in Charlottesville on August 12.
Hundreds of white supremacists, Neo-Nazis and members of the Ku Klux Klan had descended on Charlottesville to protest the removal of a statue of Confederate General Robert E. Lee.
James Fields Jr., 20, is facing 10 felony counts for ramming anti-protesters at the alt-right rally, killing 32-year-old Charlottesville resident Heather Heyer and injuring 19 others.