Did Trump's science envoy place 'impeach code' inside resignation letter?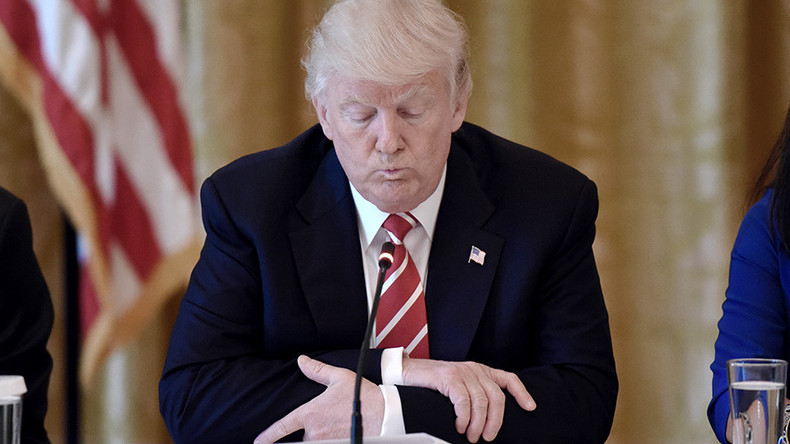 The Science Envoy for the US State Department has submitted his resignation to Donald Trump following the president's reaction to violent clashes at a white supremacist rally in Charlottesville.
Daniel Kammen posted the resignation letter on social media, leaving eagle-eyed Twitter users to point out that the first letter of every paragraph spelled out 'Impeach'.
Kammen stated in the letter that his decision to step down was a response to President Trump's "attacks on core values of the United States."
"Your failure to condemn white supremacists and neo-Nazis has domestic and international ramifications," the letter reads.
Kamen pointed out that it's particularly troubling that the president's response to Charlottesville is "consistent with a broader pattern of behavior that enables sexism and racism, and disregards the welfare of Americans, the global community and the planet."
He said these destructive patterns "have consequences" on his duties as a science envoy, specifying Trump's rejection of the Paris Climate Accord and respected energy and environmental research.
Concluding the letter the outgoing envoy expressed his regret and respect for those he worked with during his time in the role.
"Your actions to date have, sadly harmed the quality of life in the United States, our standing abroad, and the sustainability of the planet," Kammen signed off his resignation to the president.
Trump faced bipartisan criticism for his response to the Charlottesville white supremacist rally earlier this month in which one person was killed and more were injured when a car was driven into a group of counter protesters.
In a statement Trump blamed "both sides" for the violence and later contended that not all those taking part had bad intentions.
He reiterated his points at a campaign rally in Phoenix, Tuesday, blaming the media for the controversy. "It is time to expose the crooked media deception and to challenge the media for their role in fomenting divisions."
READ MORE: Ouch! Phoenix rally protester gets pepper bullet to the groin (VIDEO)
You can share this story on social media: