Alaska's thawing permafrost could be gone in decades – study
The permafrost that covers great swaths of Siberia, northern Canada, Alaska and Greenland is warming twice as fast as other parts of the planet and could be gone by midcentury, causing more warming and releasing gigatonnes of carbon dioxide and methane.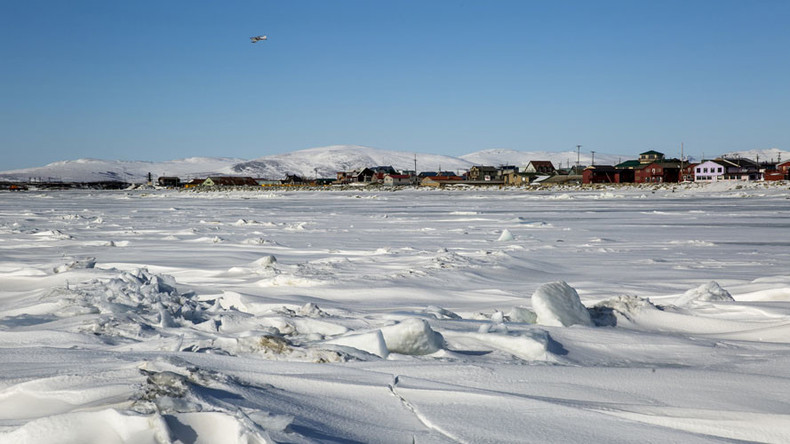 "[That] has all kind of consequences both locally for this region, for the animals and the people who live here, as well as globally," Max Holmes, a senior scientist at the Woods Hole Research Center who is studying the permafrost in Alaska, told the New York Times.
As global temperatures rise, scientists are trying to determine the likely speed and scale of the melting of Alaska's permafrost.
In geology, permafrost is a thick subsurface layer of soil that remains frozen throughout the year. Located in high latitudes, it covers about 24 percent of the land surface in the northern hemisphere, and can be up to 1km thick. Some of the permafrost dates back to the last Ice Age.
Most of this area is found in Siberia, northern Canada, Alaska and Greenland.
Permafrost is thought to contain about twice as much carbon dioxide and methane as is currently in the atmosphere. When permafrost melts, microbes convert carbon to carbon dioxide, causing even more warming.
Scientists estimate the thawing could contribute as much as 1.7F (1C) to global warming over the next several centuries, regardless of what nations do to reduce emissions from burning fossil fuels and other activities.
Holmes led a team of scientists in July to take permafrost cores, sediment and water samples from the Yukon Delta National Wildlife Refuge to better understand how thawing permafrost affects the landscape, and how much and what mix of greenhouse gases are released.
"In order to know how much is lost, you have to know how much is there," Sue Natali, a Woods Hole scientist and permafrost expert told the New York Times.
Vladimir Romanovsky, a permafrost researcher with the University of Alaska, Fairbanks said the temperatures at a depth of 65ft have risen to 5.5F (-3C) over decades.

"Minus 3 is not that far from zero," Dr. Romanovsky told the New York Times.
He estimates that if emissions and warming continue at the same rate, near-surface temperatures will rise above freezing around the middle of the century.
In 2013, the United Nations Intergovernmental Panel on Climate Change (IPCC) projected that temperature increases in Alaska and northern Russia could reduce permafrost by between 37 and 87 percent by the end of this century. If that occurs, it could potentially leak 1,700 gigatonnes of carbon and methane – twice what is already in the atmosphere.
A global temperature rise of 2.7F (1.5C) above current levels would be enough to start the thawing of the permafrost in Siberia, according to scientists from the earth sciences depart at Oxford University in a report published in Science Express in 2016.
You can share this story on social media: