Kushner meets with Egyptian officials amid dispute over slashed American aid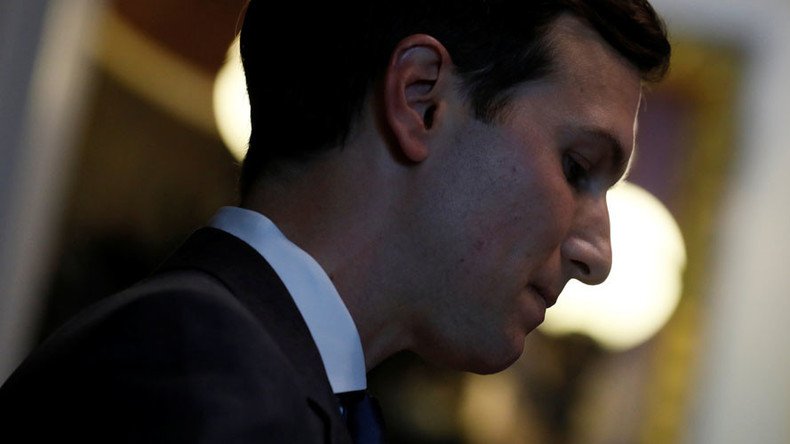 US President Donald Trump's adviser and son-in-law Jared Kushner has met with Egyptian President Abdel Fattah al-Sisi in Cairo. The visit comes shortly after the Egyptian Foreign Ministry issued a statement criticizing the US for cutting aid.
On Tuesday, the US government cut almost $100 million in military and financial aid to Egypt, one of its biggest recipients, and delayed nearly $200 million more on the grounds that the Egyptian government was not doing enough to address the human rights situation in the country, US officials told the media.
In a statement, the Egyptian Foreign Ministry said that the decision to cut aid was "a misjudgment of the nature of the strategic relations that binds the two countries over decades, and reflects the lack of understanding of the importance of supporting the stability and success of Egypt."
It also warned that withdrawing the aid could have "negative implications" on achieving mutual goals and interests. The statement was followed by a removal of Kushner's meeting with Foreign Minister Sameh Shoukry from the trip itinerary.
Jared Kushner arrived in Cairo on Wednesday, with a delegation that included deputy national security adviser Dina Powell and US envoy Jason Greenblatt. Kushner is on a tour of the Middle East as part of an effort to boost the Israeli-Palestinian peace process.
They met with President Abdel Fattah el-Sisi, and later with the Egyptian foreign minister.
The Egyptian government has been accused of human rights abuses and a heavy-handed approach to its Islamist radicals by some observers, including within the US government. However, upon meeting with el-Sisi in April, Trump made no mention of human rights issues to his Egyptian counterpart.
READ MORE: Trump & el-Sisi praise each other, promise 'strong support' for battling terrorism
Egypt has been one of the top recipients of American military and economic aid, receiving around $1.5 billion – $1.3 billion in military aid and $250 million in economic aid every year. The aid delivered to Egypt is dependent on a number of conditions, linked to its 1979 treaty with Israel and mutual US-Egyptian efforts to fight terrorism in the region.
This is not the first time, however, that Washington has suspended payments to its North African ally. In 2013, the Obama administration blocked hundreds of millions of dollars' worth of loans and military equipment, a few months after the Egyptian military helped overthrow President Mohammed Morsi and the conservative Islamist movement the Muslim Brotherhood. Then in 2014, $1 billion of military aid was withheld after Egyptian courts delivered mass death sentences to opposition figures and lengthy jail terms for journalists.
You can share this story on social media: