Suspect in killing of Florida police officers arrested, faces murder charge - police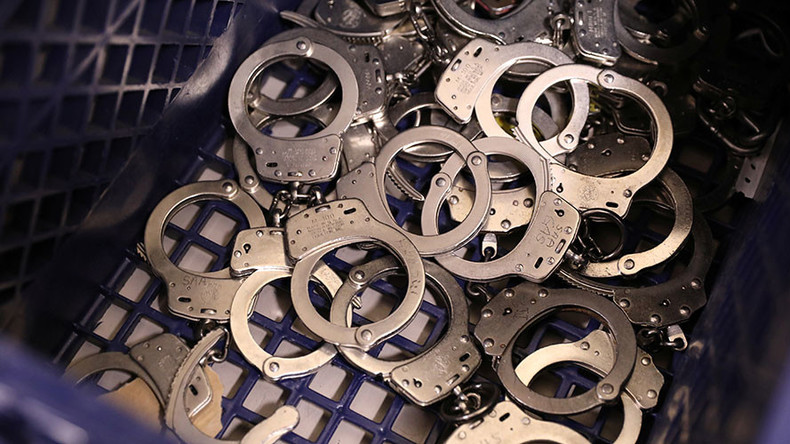 A suspect in the overnight Florida shootings has been arrested and charged with murder, according to police. Four officers were shot at in two cities, leaving two dead and two injured.
In the span of just one night on Friday, four police officers were attacked and shot in two different cities in Florida.
In Kissimmee, a city of 59,000 people 23 miles south of Orlando, shooting broke out in what local police said was an ambush. Officer Matthew Baxter, a 3-year police veteran, was killed on the spot, while a second officer, Richard "Sam" Howard, was gravely injured.
Howard died of his wounds on Saturday, the police department said in a statement published on Facebook.
The gunfire erupted in the downtown area of the city when the officers were checking suspicious people, responding to a call. The officers did not have the opportunity to return fire as the attack happened suddenly.
READ MORE: 2 officers shot in Kissimmee, Florida, in possible 'ambush' attack
"Looks as though it may have been an ambush," the Kissimmee police chief, Jeff O'Dell, told reporters.
The officers were checking three people when a fourth suspect opened fire.
While the authorities initially believed all four were suspects in the shooting, the arrested man was actually the only suspect, AP reports, citing O'Dell.
Police identified that suspect as Everett Glenn Miller, a 46-year-old African-American male.
Miller had posted violent anti-police comments on social media but it was not reported to authorities, according to O'Dell.
"We've got to come together as a nation and get our community involved," Police Chief O'Dell said at a news briefing on Saturday, commenting on the nationwide surge in violence against law enforcement.
US President Donald Trump responded to the Kissimmee shooting, tweeting: "My thoughts and prayers are with the KissimmeePolice and their loved ones. We are with you!"
Florida Governor Rick Scott later offered condolences to the family of Officer Baxter.
In the northern Florida city of Jacksonville, two police officers were shot and wounded while responding to reports of a gunman in an apartment, the Jacksonville Sheriff's Office said.
According to the sheriff's office, officers were responding to an attempted suicide call where there were "three additional victims inside the house that had retreated to a back bedroom for their safety. While the officers were en route, the suspect armed himself with a high-powered rifle."
The suspect opened fire through the door, injuring two officers, but was killed as they returned fire. "He engaged the officers before they made entry into the house," police said.
One officer was said to be in critical condition, while another was stable. Jacksonville police did not elaborate on details, announcing further updates later in the day.
During the same night on Friday, two Pennsylvania state troopers were also shot in the city of Fairchance. Both officers were said to be in stable condition and were expected to survive, while the suspect was killed.
"Two state troopers [were] shot and [the] suspect is deceased," Pennsylvania State Police spokeswoman Melinda Bondarenka told ABC News. "We are not releasing any more details at this time."
"I can confirm that one state police trooper was brought to Uniontown Hospital for treatment of injuries suffered in a shooting incident in Fairchance this evening. The injuries suffered by this officer are not life threatening," Josh Krysak, a spokesman at Uniontown Hospital, told the broadcaster.