2 officers shot in Kissimmee, Florida, in possible 'ambush' attack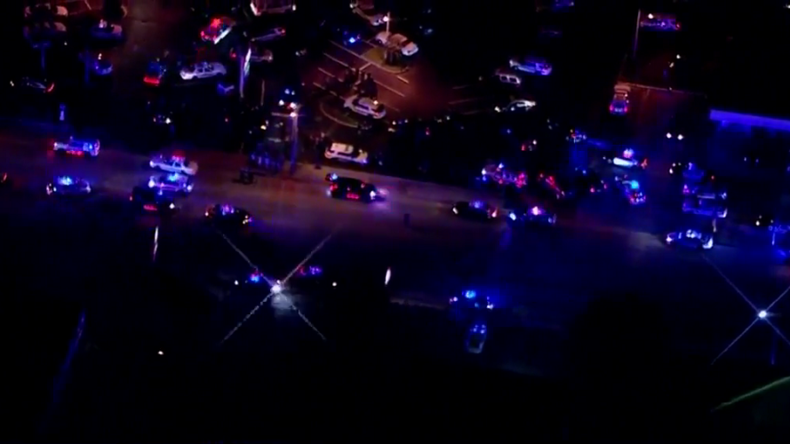 A massive manhunt is underway in the city of Kissimmee, Florida, after two police officers were shot Friday night. Two suspects have been arrested so far, but a third is believed to be on the run.
Dozens of police are sweeping the area after the two Kissimmee police officers were shot in the area of Palmway and Cypress streets. One of them succumbed to his injuries, while the 2nd remains in grave condition, authorities told local media.
Officers Howard and Baxter were shot when they responded to a call, the Kissimmee police chief told reporters, adding, "Looks as though it may have been an ambush."
No further details were immediately available around the circumstances of the fatal shooting.
Two suspects in the shooting were arrested but a third one might be on the run, a police source told WFTV.
Orange County Mayor Teresa Jacobs confirmed the two Kissimmee officers had died, offering condolences to their families and friends.
You can share this story on social media: