Damage control? Tillerson pushes for diversity at State Dept amid Trump controversy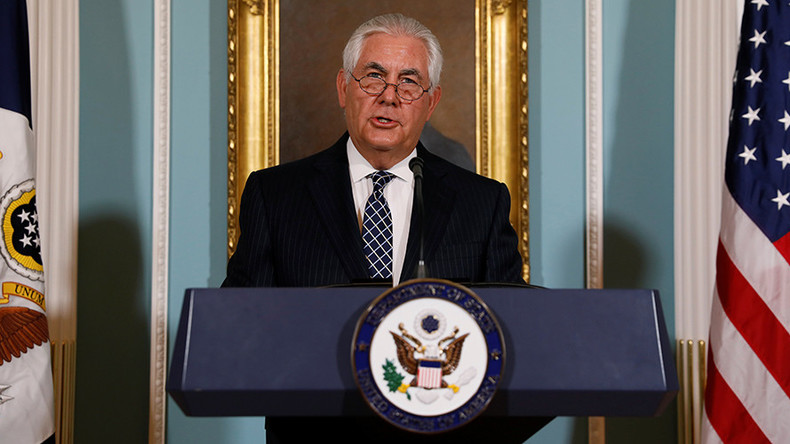 US Secretary of State Rex Tillerson has joined the list of top US officials who made statements about the importance of racial diversity in their agencies amid public outrage over President Donald Trump's comments on the violence in Charlottesville.
The US State Department will be hiring more non-whites to fix the "great diversity gap" that exists at the agency, Tillerson said on Friday, addressing interns and fellows at the State Department.
"Only about 12 percent of our senior foreign service officers are non-white," Tillerson said, while only nine percent of Foreign Service specialists are African-American.
Read more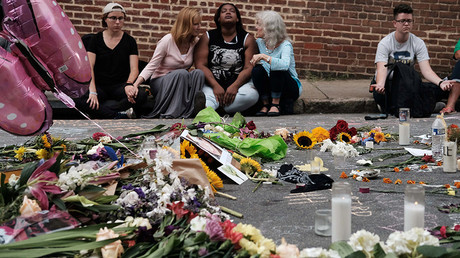 The secretary of state said that the department will be recruiting people from places where it had not gone before.
"Diversity enriches our work," Tillerson said. "We need a State Department that reflects the American people, reflects who we are."
Tillerson's push for diversity comes at a time when Trump is taking criticism for his comments about last weekend's violence in Charlottesville, Virginia. Though he condemned the white supremacists, neo-Nazis and the KKK who took part in a rally there, Trump pointed out that the "alt-left" counter-protesters were violent too.
Since then, heads of every branch of US armed services —the Army, the Air Force, the Navy, the Marines and the National Guard Bureau — have made statements condemning racism and stating that diversity makes their forces stronger.
"In no way can we accept or apologize for racism, bigotry, hatred or violence," Attorney General Jeff Sessions said at an event in Miami, Florida on Wednesday.
While none of the officials mentioned Trump by name, their statements have been perceived by the media as either distancing themselves from the president or trying to mitigate the fallout.
Trump has also been criticized by members of his own party for seemingly failing to unequivocally condemn white nationalists, with Senator Bob Corker (R-Tennessee) saying that Trump "has not demonstrated that he understands what has made this nation great and what it is today." On Thursday, Corker also charged that Trump failed to show "stability" and "competence."
A number of business executives had earlier left the president's advisory councils in protest over his Charlottesville statements. Trump then announced that he was disbanding the councils.
"Rather than putting pressure on the businesspeople of the Manufacturing Council & Strategy & Policy Forum, I am ending both. Thank you all!" the president tweeted.
Rather than putting pressure on the businesspeople of the Manufacturing Council & Strategy & Policy Forum, I am ending both. Thank you all!

— Donald J. Trump (@realDonaldTrump) August 16, 2017
After the clashes in downtown Charlottesville on Saturday, a car driven by an alleged white supremacist slammed into a crowd of counter-protesters. One woman was killed and 19 other people were injured.
On Tuesday, Trump said "there's blame on both sides" for what happened in Charlottesville, while criticizing the counter-protesters as well as the white supremacists. Not everyone at the rally was a racist, Trump said, adding that among them were "fine people" who opposed the planned removal of a monument to Confederate General Robert E. Lee.
Since the events in Charlottesville, there has been a major push across the US to get rid of Confederate monuments, which many see as symbols of support for racism and slavery.
In North Carolina, protesters took down a memorial to Confederate soldiers on Tuesday. On the same night authorities of Baltimore, Maryland hauled away four Confederate statues, justifying the secrecy by saying they wanted to avoid violence. Trump has publicly opposed the removal of monuments.