Alternative medicine doubles risk of cancer patients dying – study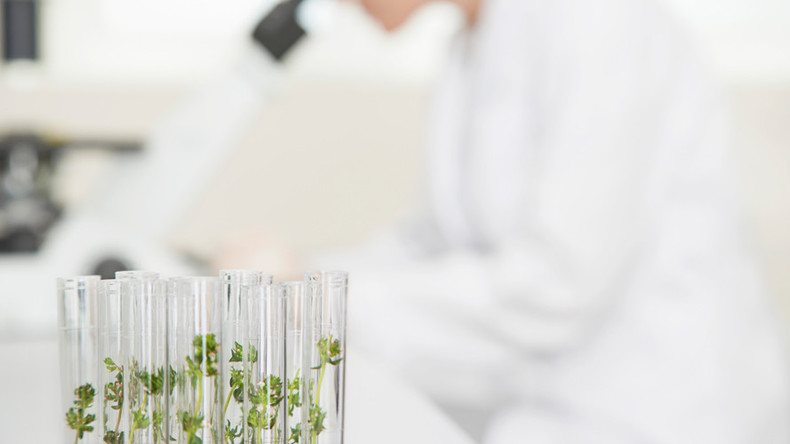 Cancer patients who choose to treat their disease with alternative medicine are more than twice as likely to die than those who turn to conventional treatments, according to a new study.
The study, conducted by researchers at Yale School of Medicine, examined treatment and survival records from the US National Cancer Database, a joint project of the Commission on Cancer of the American College of Surgeons and the American Cancer Society.
The team identified 280 people with breast, prostate, lung and colorectal cancers who had turned to unproven treatments rather than using chemotherapy, radiotherapy, or surgery, and found that people who took unconventional routes were 2.5 times more likely to die within five years of being diagnosed with cancer.
Although the researchers were not aware of what kinds of alternative treatments each patient used, lead author Skyler Johnson said "they could be herbs, botanicals, homeopathy, special diets, or energy crystals, which are basically just stones that people believe have healing powers," New Scientist reported.
Johnson and his colleagues compared the outcomes of the alternative treatment group with 560 others who were similar in terms of diagnosis, age and race, but who opted to combat their cancers with conventional treatment.
The difference in life expectancies between alternative and conventional medicines was especially staggering when it came to breast cancer, with the researchers finding that those using unproven treatments were 5.68 times more likely to die within five years.
Meanwhile, 41 percent of lung cancer patients who used conventional medicine survived for at least five years, while only 20 percent of those using alternative therapies did.
When it came to colorectal cancer, only 33 percent of people using alternative medicine survived five years after their diagnosis, compared to 79 percent of those who used conventional treatments.
"We now have evidence to suggest that using alternative medicine in place of proven cancer therapies results in worse survival," Johnson said in a statement.
"It is our hope that this information can be used by patients and physicians when discussing the impact of cancer treatment decisions on survival."
Johnson was quick to point out that some of those who survived under alternative treatments likely did so because they eventually opted for conventional treatment after their cancer had progressed. However, such secondary treatments were not recorded in the cancer database.
Study co-author Cary Gross stressed that it is important to better inform the public about their options when it comes to cancer treatments.
"It's important to note that when it comes to alternative cancer therapies, there is just so little known - patients are making decisions in the dark. We need to understand more about which treatments are effective - whether we're talking about a new type of immunotherapy or a high-dose vitamin - and which ones aren't, so that patients can make informed decisions."
All of the cancer patients had been diagnosed between 2004 and 2013.
The study was published in the Journal of the National Cancer Institute last week.