Marijuana effective in treating pain & other ailments but some science still lacking – study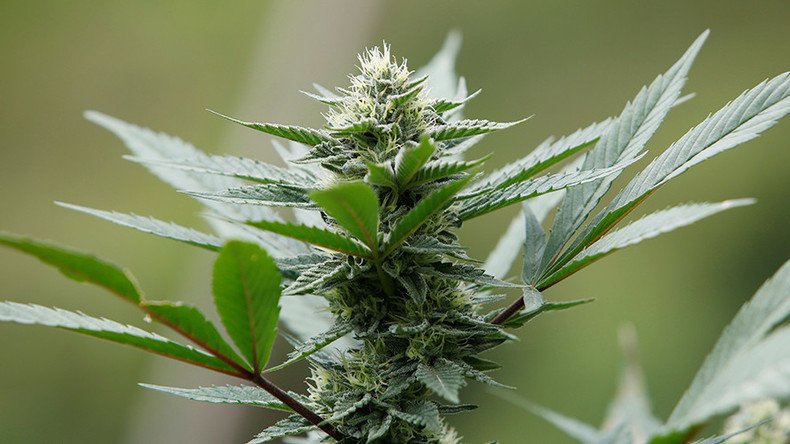 Marijuana is effective in treating some illnesses, but there's not enough science to determine its efficacy for others, a new report has found. The massive study may be the most up-to-date and comprehensive look at the efficacy of medical cannabis ever.
There is "substantial" and "conclusive" evidence that cannabinoids, the compounds found in marijuana plants, can be useful for patients with chronic pain ‒ the most common complaint among medical marijuana users, according to the report ‒ nausea and vomiting, as well as multiple sclerosis and muscle spasms, the study by the National Academies of Sciences, Engineering, and Medicine (NASEM) found.
There are also downsides to pot use. Driving while under the influence of marijuana does increase the risk of a crash, the study found. However, it noted that the introduction of medical cannabis to an area has been found to decrease the total number of accidents, indicating that effective policy and responsible use may alleviate increased risk of crashes.
Researchers found evidence that smoking marijuana is not linked to smoking-related cancers, but does increase the risk of bronchitis. The report was not able to find sufficient evidence that cannabis can help treat cancer, a longtime claim of medical marijuana advocates. Nausea related to chemotherapy can be alleviated by ingesting the plant, though.
Smoking pot may also increase the risk of developing mental health issues such as schizophrenia, anxiety and possibly even depression. There was not sufficient evidence that marijuana can treat epilepsy, limited evidence it can help manage post-traumatic stress disorder and anxiety, and moderate evidence that marijuana can improve sleep.
There isn't much evidence to support that marijuana is a "gateway" drug, and it mostly points towards tobacco use. While there was a clear link between people who use marijuana and people likely to develop drug habits, the link was not found to be causal.
Despite the considerable number, and veracity, of the findings, the study is lacking in some key areas, the NASEM researchers said.
Their findings were based on the amount of evidence to support it, which ranged from "conclusive or substantial" to "moderate" and "limited." The absence of evidence to support more "conclusive" findings is due to federal policy, which classifies cannabis as a Schedule 1 drug, leading to regulatory roadblocks for medical research, according to the report. Schedule 1 is a classification of drugs that have no medical use.
The report comes at a pivotal time for marijuana in the US. In August, advocates for the drug were let down when the government maintained cannabis' schedule 1 status. More than half of states (28) and the District of Columbia have legalized some medical marijuana, while seven states and DC allow recreational use of the drug. Senator Jeff Sessions (R-Alabama), President-elect Donald Trump's nominee to be attorney general, is opposed to any form of marijuana legalization.
You can share this story on social media: