Boston Holocaust Memorial falls prey to 2nd attack this summer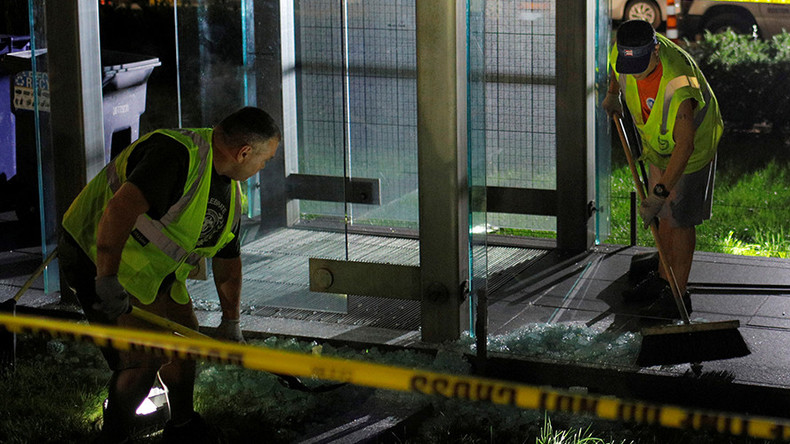 A glass panel on the Holocaust Memorial in Boston, Massachusetts, has been vandalized for the second time this summer. A 17-year-old boy is in custody after bystanders held him down until police arrived.
Police were alerted at around 6:40pm Monday. The boy being accused of the damage will be charged with willful and malicious destruction of property.
Read more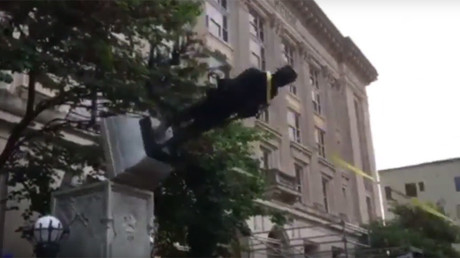 When police officers arrived on the scene, they found the suspect being held down by two bystanders. According to witnesses, the accused had been seen throwing what appeared to be a rock at the memorial, according to a Boston Police Department report.
The BPD's Civil Rights Unit is also investigating the incident to decide whether or not additional charges will be filed.
Senator Elizabeth Warren (D-Massachusetts) took to Twitter to weigh in on the situation.
"I'm grateful for the quick response and the community help which led to the swift arrest of the suspect responsible for the damage done to the Holocaust Memorial. Clearly, this type of behavior will not be tolerated in our city. And, in light of the recent events and unrest in Charlottesville, it's sad to see a young person choose to engage in such senseless and shameful behavior," BPD Commissioner William Evans said, the report stated.
Mayor Marty Walsh tweeted that he is ''saddened to see such a despicable action.''
Today & every day Boston stands up against hate. I'm saddened to see such a despicable action in this great city. (1/2)

— Mayor Marty Walsh (@marty_walsh) August 15, 2017
The six glass towers are lit internally and etched with millions of numbers which represent tattoo's on the arms of many Jews sent to Nazi death camps.
In June, police say a man named James Isaac, 21, also used a rock to shatter a glass panel on the memorial's six 54-foot-high towers. Isaac has since pleaded not guilty to vandalism charges.
The memorial opened to the public in 1995.