Facebook suspends California street artist's page for 'hate speech'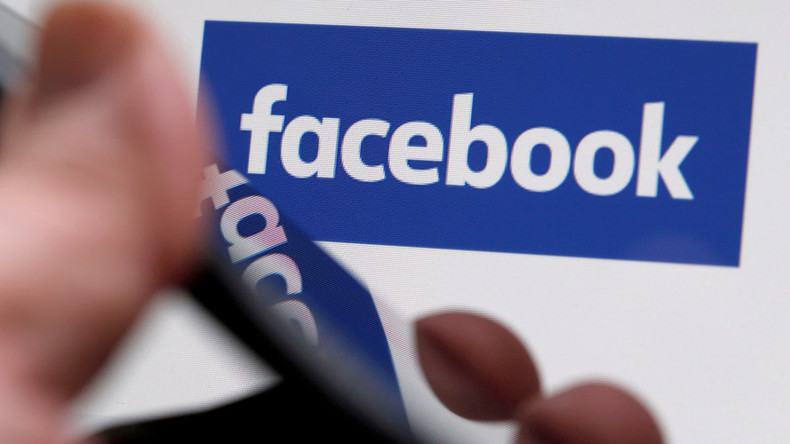 Facbook has suspended the account of the right-wing street artist Sabo over alleged "hate speech," just days after the artist hung posters in various California cities disparaging the company's CEO Mark Zuckerberg and his rumored political aspirations.
Sabo announced the suspension of his page via Twitter account Unsavory Agents, by posting a screenshot of the notification sent to him.
TODAY FACEBOOK UNPUBLISHED MY UNSAVORYAGENTS FAN PAGE. I WONDER WHY? ZUCKERBERK IS NOT ONLY A THEFT, HE'S PETTY. HE WILL NEVER BE PRESIDENT. pic.twitter.com/ymlxCZbV5J

— unsavoryagents (@unsavoryagents) August 13, 2017
"Your page has been unpublished for using hate speech" Facebook declared, before giving Sabo the option to appeal.
Facebook did not give any specific examples of the offending "hate speech" but according to its Community Standard's page states the company removes content "we believe there is a genuine risk of physical harm or direct threats to public safety."
On Sunday, the artist compared the suspension of his Facebook page to having his telephone cut off by a phone company disagreeing with his opinion.

Trying to link to Sabo's Facebook account brings this comment: "Sorry, this content isn't available right now. The link you followed may have expired, or the page may only be visible to an audience you're not in."
Just days before the suspension, Sabo has hung posters in California cities that read "F*ck Zuck 2020" with the iconic Facebook "thumbs up " subverted to a middle finger following the "F," when it was announced that Zuckerberg had hired Joel Benenson, a top presdiential campaign strategist who previously worked for Hillary Clinton.
"It took a week, but it finally came down," Sabo told The Hollywood Reporter."Zuckerberg isn't only a thief, he's thin-skinned."
Facebook's CEO Mark Zuckerberg has been conducting a national tour, visiting 19 sates. Mostly recently he visited a truck stop in Iowa, had dinner with an Ohio family, and visited a Ford plant in Michigan.
Those visits have generated social media speculation about a possible presidential run. Zuckerberg has said he is not running for office but simply wants to get to know Americans – most of which are Facebook users – better, according to Vox.
Sabo is known for lampooning the liberal politics of celebrities and corporations. He has created street art aimed critically at Hillary Clinton, Leonardo DiCaprio, Lena Dunham and Cher, among others. He acknowledges the work is politically incorrect but doesn't consider it "hate speech" or needing censorship.
Last Friday, Sabo also plastered fake ads and posters around Google and YouTube offices in Venice, California. Those ads, some as large as 30 square feet and some plastered onto bus stop benches, ridiculed Google as a place that is hostile to free thinkers.
The ads were apparently made as a protest of Google firing James Damore, an engineer who distributed a 10-page memo that argues the gender gap between men and women working in tech and leadership positions is due to biological and psychological differences. Damore had accused Google of silencing conservative political voices within the organization.
You can share this story on social media: