Bail denied for Ohio man who rammed car into Charlottesville protesters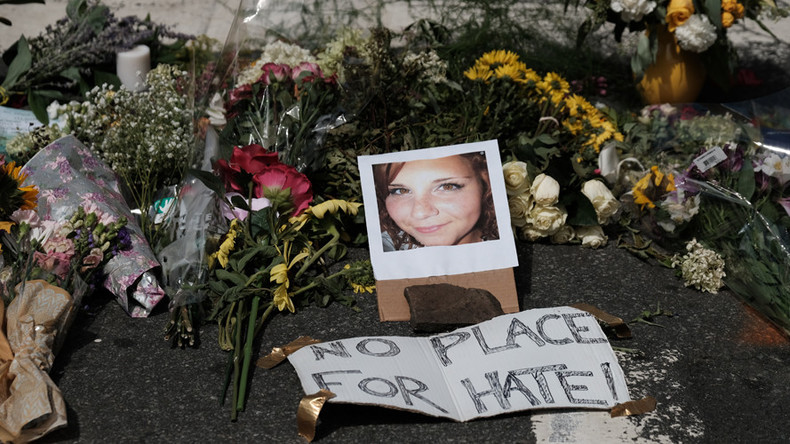 A court in Charlottesville, Virginia has denied bail to James Fields, the Ohio man, who is accused of ramming a car into a crowd of protesters, killing one and injuring 19 others.
During the bond hearing on Monday, Judge Robert Downer said that a lawyer will be appointed to defend the 20-year-old driver.
Fields was arrested after plowing his car into counter-protesters marching through downtown Charlottesville on Saturday against a neo-Nazi rally held earlier. One woman was killed and 19 others were injured. UVA Health Center said of the 19 injured, ten are in good condition, and nine have been discharged.
The authorities arrested Fields shortly thereafter. Among the charges he is facing is second-degree murder.
The woman who was killed was identified as Heather Heyer, a 32-year-old paralegal and social justice activist.
A "Unite the Right" rally was held in the city on Saturday, spurred by plans to remove a statue of Confederate General Robert E. Lee from a local park. Far-right activists flocked to Charlottesville for the rally while hundreds of anti-fascists turned up in a counter protest.
READ MORE: 1 killed, more 'extremely' injured after car plows into protesters at Charlottesville rally (VIDEOS)
Both sides clashed in the streets, using bats, shields and deploying pepper spray and other substances. The street violence resulted in several arrests and a number of people being injured.
Fearing an escalation of violence, the police declared a state of emergency in the city. A police helicopter that was flying over the protests crashed Saturday afternoon, killing two Virginia state troopers on board.