'Bombastic rhetoric': Sanders blasts Trump over 'fire & fury' N. Korea threat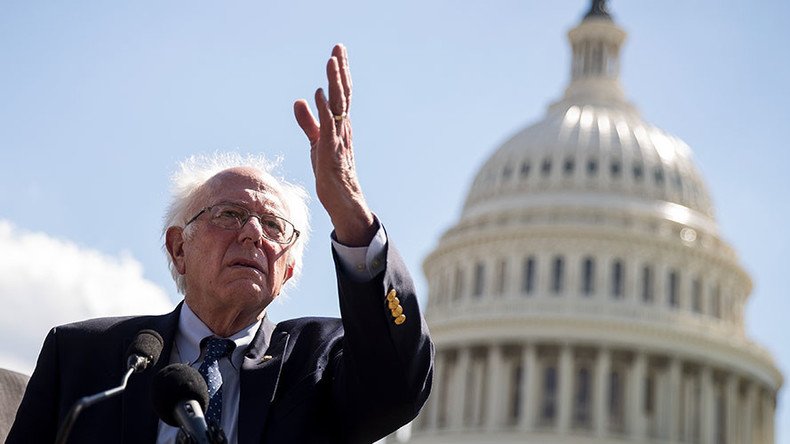 Senator Bernie Sanders has criticized US President Donald Trump for his belligerent rhetoric over North Korea, warning that it could result in millions of people being killed. He instead called for a comprehensive diplomatic strategy to resolve the crisis.
The Vermont Democrat opposed Trump, often dubbed the 'Twitterer-in-Chief' in the media, over North Korea in a series of tweets on Thursday, branding his threats to Pyongyang "bombastic."
Earlier, Trump warned North Korea against continuing its decades-long war of words with the US.
"North Korea best not make any more threats to the US. They will be met with fire and fury like the world has never seen," he said.
Pyongyang responded with yet another threat to attack US military facilities at Guam, should Washington attack North Korea. Strongly-worded threats directed at US ally South Korea are also a common aspect of Pyongyang's rhetoric.
Trump has been targeting North Korea with threats of military action over its continued development of rocket technology and nuclear weapons. Pyongyang insists that it needs a credible nuclear deterrence to protect itself from a possible attack from the US. The UN Security Council imposed a number of economic sanctions on North Korea, but they have failed to stop its progress.
The current tension over North Korea's military tests comes after it demonstrated a new model of ballistic missile, which, according to US estimates, has a range of over 5,000km and is capable of reaching American targets.
You can share this story on social media: