Chemical spill at UPS facility in New Hampshire, 7 people hospitalized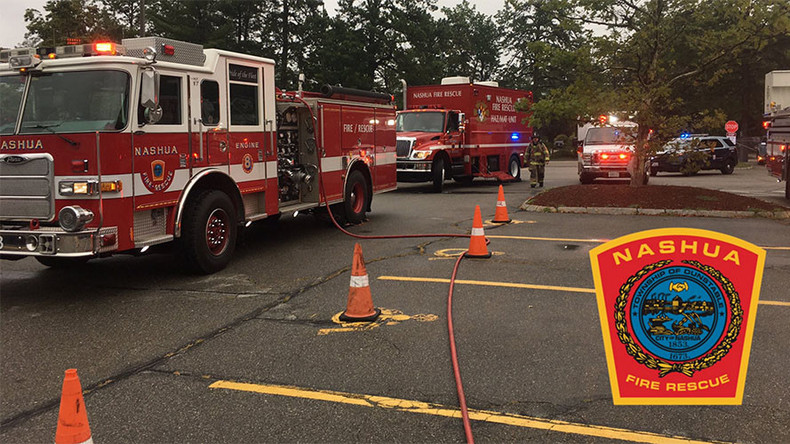 A chemical spill has taken place at a UPS distribution center in New Hampshire, according to local media. Emergency crews evaluated 10 people complaining of minor symptoms. Seven were taken to an area hospital.
The chemical appears to be nitric acid, the New Hampshire Union-Leader reported citing the Nashua Fire Rescue.
Firefighters and hazardous material crews arrived at the Whipple Street facility in the town of Nashua, after the incident was reported at around 7am local time.
Seven people were taken to the hospital, fire chief Steven Galipeau confirmed, adding that nitric acid fumes were responsible.
Nitric acid is commonly used in the production of fertilizers and explosives.