Probe blames 'excessive corrosion' for fatal accident at Ohio State Fair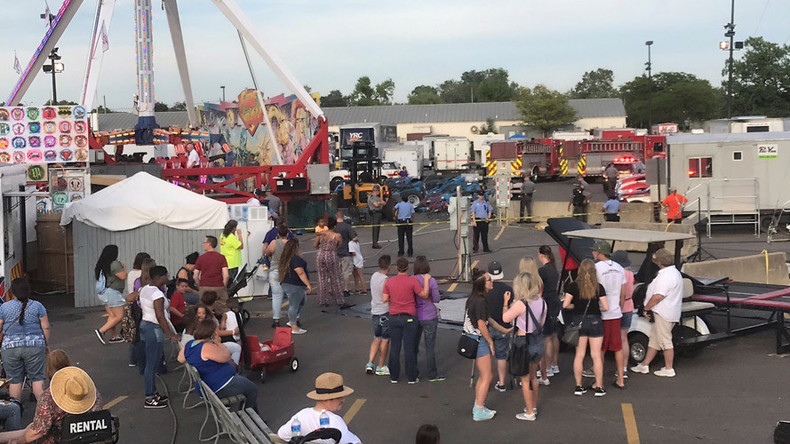 The amusement ride that broke apart at the Ohio State Fair last month, killing a teenager and injuring seven others, was due to "excessive corrosion," the investigators have determined.
The accident happened on the Fireball thrill ride, when one row of seats detached from the supporting arm of the attraction while it was in motion. Tyler Jarrell, 18, was thrown into the air and died on impact 50 feet away. Of the seven others injured during the accident, four required a stay at the hospital.
"It was determined that excessive corrosion on the interior of the gondola support beam dangerously reduced the beam's wall thickness over the years," KMG, the Dutch company that carried out the investigation, said in a Facebook post. "This finally led to the catastrophic failure of the ride during operation."
Read more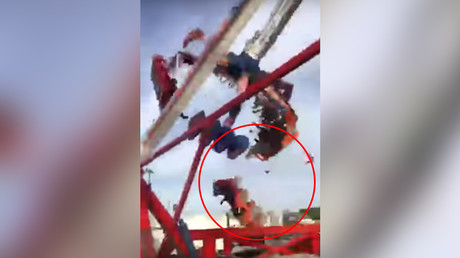 Investigators visited the accident site, reviewed video footage of the July 26 incident, and conducted a metallurgical inspection of the attraction, KMG said.
Working with industry safety experts, KMG has developed an inspection plan for maintaining and inspecting rides, product manager Albert Kroon said in a statement.
Ohio state officials said the ride had been inspected multiple times before it malfunctioned.
"This fair is about the best things in life, and then tonight with this accident, it becomes a terrible, terrible tragedy," Ohio Governor John Kasich told reporters, according to WCPO.
Kasich had ordered all rides at the State Fair to shut down until inspections could be completed. Several other state fairs have also shut down similar attractions for inspection, as a precautionary measure.
Jarrell's family has hired a civil attorney to pursue a wrongful death lawsuit, according to the Associated Press.