Suspected child sexual abuser caught after texting on flight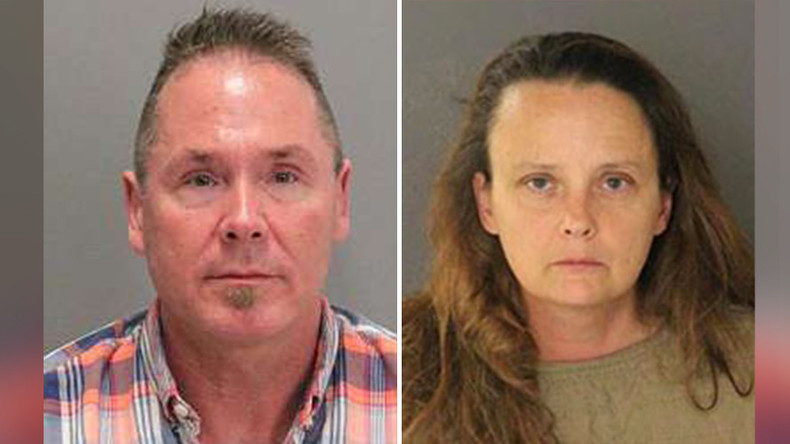 A quick-thinking airline passenger caught a suspected child molester by reading his text messages on a flight from Seattle to San Jose on Monday. Her actions led to the rescue of two children, and the arrest of a man and woman.
The woman, a preschool teacher wishing to remain anonymous, spotted her fellow passenger sending questionable texts in the row in front of her on board the Southwest Airlines flight. The man was texting about sexually molesting young children, the San Jose Police Department said in a statement.
"It was in large font, and she sees certain words and starts contemplating there's something bigger there," San Jose sex-crimes Detective Nick Jourdenais told the Mercury News. "Then the conversation transitions to children. That's the moment when she decided to preserve the evidence as best as she could."
The woman managed to take photographs of the texts on her phone and alerted the flight crew. A member of the Southwest crew alerted police once they landed at Mineta San José International Airport.
The man, Michael Kellar, 56, from Tacoma, was arrested on suspicion of attempted child molestation and soliciting child sex acts, the San Jose Police Department said. He was booked into the Santa Clara County Jail.
The San Jose Police Department's Internet Crimes Against Children task force (ICAC) and members of the Seattle FBI found the woman Kellar was texting, Gail Burnworth. They also found two children, aged five and seven, who were identified as victims, placing them in protective custody, NBC Bay Area reported.
Burnworth was arrested on sexual exploitation of a minor, rape of a child in the first degree and dealing in depictions of a minor engaged in sexually explicit conduct. She was described as a childcare provider for the children and was in "some type of dating relationship" with Kellar, police Sgt. Brian Spears told NBC Bay Area.
"It's kind of mind-blowing," Jourdenais said. "She gets on a plane, a normal citizen minding her business. A couple of hours later, she's intervening on quite possibly the most traumatic thing children can go through. This was life-altering for them."