'Exercise extreme caution': Civil rights group issues travel warning for Missouri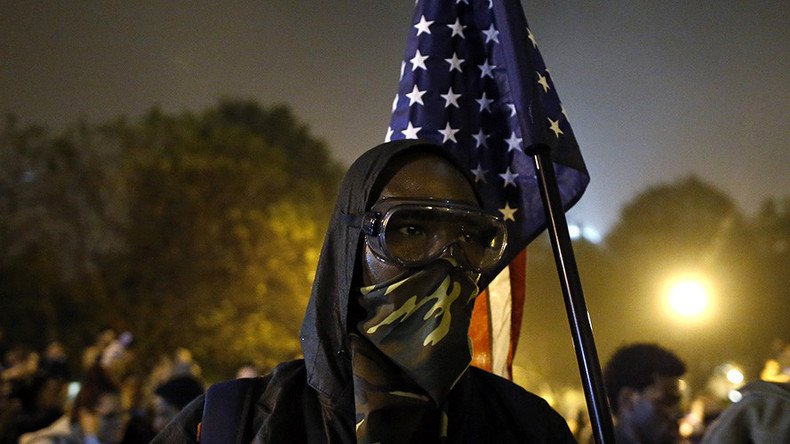 The National Association for the Advancement of Colored People has put out an alert for people of color traveling to Missouri because of the state's discriminatory policies and racist attacks.
"The NAACP Travel Advisory for the state of Missouri, effective through August 28th, 2017, calls for African American travelers, visitors and Missourians to pay special attention and exercise extreme caution when traveling throughout the state given the series of questionable, race-based incidents occurring statewide recently, and noted therein," the group's statement reads.
A recent Missouri law making it harder for people to win discrimination lawsuits, as well as the state's law enforcement disproportionately targeting minorities prompted the group to issue the travel alert, the NAACP said.
"You have violations of civil rights that are happening to people. They're being pulled over because of their skin color, they're being beaten up or killed," the president of the Missouri NAACP, Rod Chapel, told The Kansas City Star. "We are hearing complaints at a rate we haven't heard before."
It is the first such warning that the organization has issued for a state in the US.
The group cited incidents such as racial slurs against black students at the University of Missouri and the death of Tory Sanders, 28, a black man from Tennessee. Sanders died under questionable circumstances earlier this year after he ran out of gas while traveling through the state, and was taken into custody by Missouri police without being accused of a crime.
The advisory also points to a recent report by the Missouri Attorney General's Office showing that black drivers in the state were 75 percent more likely to be pulled over than whites.
"The advisory is for people to be aware, and warn their families and friends and co-workers of what could happen in Missouri," Chapel said. "People need to be ready, whether it's bringing bail money with them, or letting relatives know they are traveling through the state."
Missouri recorded 100 hate crimes in 2015, according to the latest figures from the FBI's hate crime reporting program, ranking the state at 16th in the country in terms of the number of such violations.
The travel warning is also a response to a new Missouri law that would make it more difficult to sue a business for housing or employment discrimination.
Previously, the American Civil Liberties Union (ACLU) had issued travel advisories for Texas and Arizona after the states passed immigration enforcement laws requiring local law enforcement to detain people on immigration violations which the ACLU said would increase racial profiling.
Travel warnings are usually issued by the State Department for other countries, but lately, advocacy groups have resorted to the measure in response to certain laws and trends inside the US.
You can share this story on social media: