Fleeing shoplifter shot and killed by off-duty Baltimore cop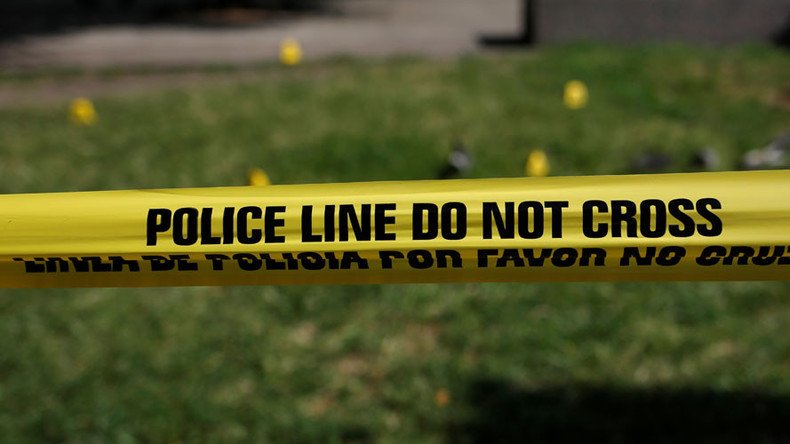 A suspected thief was shot and killed after dragging a Baltimore, Maryland police officer more than 100 feet in a vehicle while attempting to flee a supermarket, according to officials.
The incident happened early Tuesday when the off-duty police officer, who worked a second job as a security officer at Giant Food store in Catonsville, Baltimore, was told someone was shoplifting, WBAL reported.
Police said the officer confronted the man, whose names has not been released, as he got into driver's side of vehicle parked outside the store in the parking lot. The car drove off dragging the officer more than 108 feet before the officer shot him.
The officer told police investigating the incident that he 'feared for his life' and shot the suspect while being dragged.
"We're still trying to figure out why," Baltimore County Police spokeswoman officer Jen Peach told the Baltimore Sun.
The suspect, who died on the scene, had been attempting to steal laundry detergent, according to the Sun.
Another person who was with the suspect when the shots were fired was hospitalized.
The off-duty officer was not injured, according to police.
County Councilman Tom Quirk called the fatal incident "unfortunate," and said he was relieved the officer was not injured.
"We're a very safe community," he told the Sun. "Bad things sometimes happen in good places."
Homicide detectives are looking for security video as they investigate the incident.
In a related story, a sheriff's deputy and her husband were charged with first degree murder in the chokehold death of John Hernandez outside a restaurant in the Houston-area of Texas.
READ MORE: Texas deputy, husband charged with murder in chokehold death of Latino
Harris County sheriff deputy, Chauna Thompson, who was off-duty at the time, was charged as an accomplice with her husband Terry Thompson who is accused of choking Hernandez, 24, to death as he pinned him to the ground.
The deadly confrontation started on May 28 outside Denny's restaurant in Sheldon, 17 miles northeast of Houston. Police said Hernandez had been drinking and was urinating outside the restaurant when Thompson approached him. The verbal confrontation then turned physical.
You can share this story on social media: