Federal court orders EPA to reinstate methane rules after environmentalists petition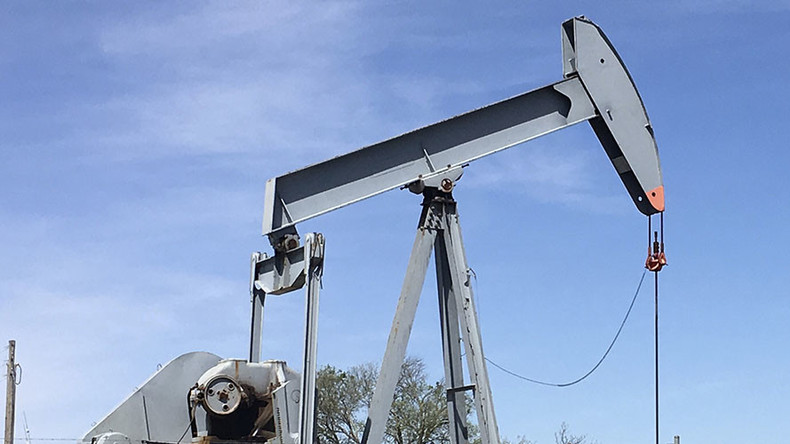 A federal court has granted a request from environmental groups that would require the Environmental Protection Agency (EPA) to start enforcing methane pollution rules that were drafted under former President Barack Obama.
In an order issued Monday, a majority of the full US Court of Appeals for the District of Columbia Circuit directed the clerk to issue the mandate that reinstates a rule made under Obama, to limit the emissions of the greenhouse gas methane from new oil and gas drilling, according to copies obtained by Inside EPA Climate.
Only two judges on the 11-judge panel objected to the mandate and said they "would not issue the mandate forthwith," according to the order.
The rules, which were written by the EPA in 2016, set standards for the oil and natural gas drilling industry in order to prevent 180,000 tons of methane a year from escaping into the atmosphere while boosting federal revenue up to $13 million a year from fines.
Under Administrator Scott Pruitt, the EPA proposed a stay of oil and gas standards for three months "while the agency reconsiders them." After the initial stay, the agency's plan is to to delay the rules for two more years.
Earlier in July, a three-judge panel ruled the EPA would be allowed to reconsider the rules that limited methane and smog-forming pollutants emitted by oil and gas wells, but could not delay the date they were scheduled to begin. The court allowed the agency to continue its suspension for two weeks, which ended Friday.
After the court issued the ruling, the EPA said that it was "considering its options in light of the court's opinion."
While industry groups and conservative states asked the court to rehear the case, the EPA did not file an appeal of the original ruling.
On Monday, a coalition of environmentalists, led by the Environmental Defense Fund, filed a petition with the court, asking them to issue the mandate.
"Every day that the stay remains in place, petitioners' members and similarly situated Americans are exposed to excessive amounts of air pollution from more than 11,000 oil and gas wells — pollution that compliance with the rule would reduce or avoid," the coalition wrote in the petition.
You can share this story on social media: