DOJ to appeals court: LGBT employees not protected by federal discrimination law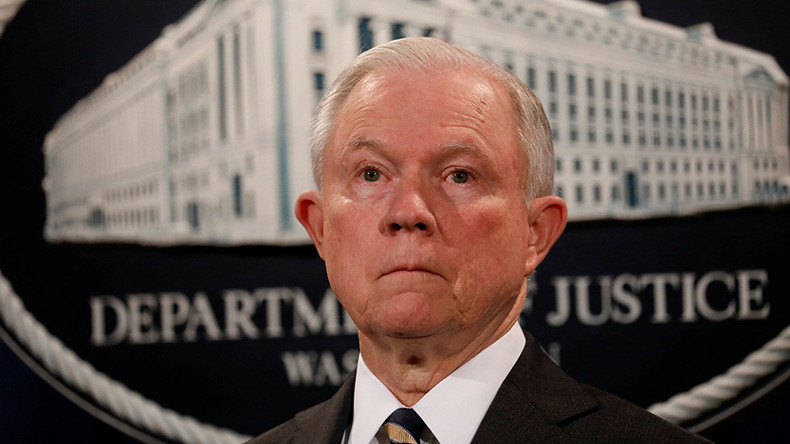 In an unprecedented move, the Justice Department intervened in a private New York employment discrimination case to remind the court that gay employees are not protected from discrimination under the 1964 Civil Rights Act.
The Department of Justice (DOJ) filed a 36-page friend-of-the-court brief on Wednesday, telling the Second Circuit Court of Appeals in New York that Title VII, which prohibits employers from discriminating based on race, color, religion, sex and national origin, should not extend to include sexual orientation.
"The sole question here is whether, as a matter of law, Title VII reaches sexual orientation discrimination. It does not, as has been settled for decades. Any efforts to amend Title VII's scope should be directed to Congress rather than the courts," the Justice Department wrote.
The brief was out of the ordinary since the department, which had no previous involvement in the case, does not usually get involved in private employment lawsuits.
The discrimination case was filed by Donald Zarda, a skydiving instructor who accused his employer of terminating him for his sexual orientation. Zarda said he lost his job after he told a customer that he was gay and the customer's husband made a complaint to the company.
In their brief, the Justice Department argued that sex discrimination only occurs when employers treat male and female employees differently.
"The essential element of sex discrimination under Title VII is that employees of one sex must be treated worse than similarly situated employees of the other sex, and sexual orientation discrimination simply does not have that effect," the department wrote. "Of course, if an employer fired only gay men but not gay women (or vice versa), that would be prohibited by Title VII, but precisely because it would be discrimination based on sex, not sexual orientation."
Read more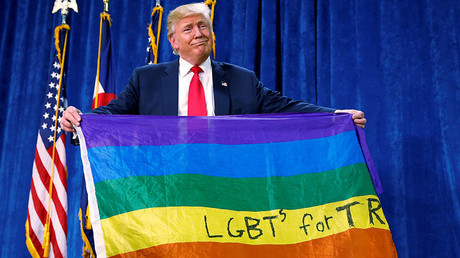 The department also said that the decision to add sexual orientation to Title VII should be left to the courts, saying that despite "notable changes in societal and cultural attitudes" every Congress since 1974 has declined to add a provision to prohibit discrimination based on sexual orientation.
"When adopting Title VII's ban on sex discrimination in 1964, and especially when amending it in 1991, Congress was well aware of the distinct practice of sexual orientation discrimination and chose not to ban it also," the department wrote.
Devin O'Malley, a spokesman for the DOJ, told The Hill that the brief "reaffirms the Department's fundamental belief that the courts cannot expand the law beyond what Congress has provided."
"This Department remains committed to protecting the civil and constitutional rights of all individuals and will continue to enforce the numerous laws Congress has enacted that prohibit discrimination on the basis of sexual orientation."
Under US Attorney General Jeff Sessions, the department has changed course from the previous administration.
In 2014, former Attorney General Eric Holder issued a memo, telling attorneys that Title VII "encompasses discrimination based on gender identity, including transgender status."
On Thursday, Holder noted that the department's brief was filed the same day that President Donald Trump announced that the military would ban transgender people from serving.
Trump team within 24 hours reverses Obama DOJ positions for gays seeking employment and trans people seeking to serve. This is 2017 not 1617

— Eric Holder (@EricHolder) July 27, 2017
In 2015, the Equal Employment Opportunity Commission (EEOC) ruled that discrimination on the basis of sexual orientation was illegal. The decision did not bind the courts, however, many courts have based their rulings on that decision.
In the brief, the DOJ said that the EEOC, which oversees enforcement of Title VII and filed court papers supporting Zarda, was "not speaking for the United States."