'Time running out' to solve North Korea crisis – US Army chief of staff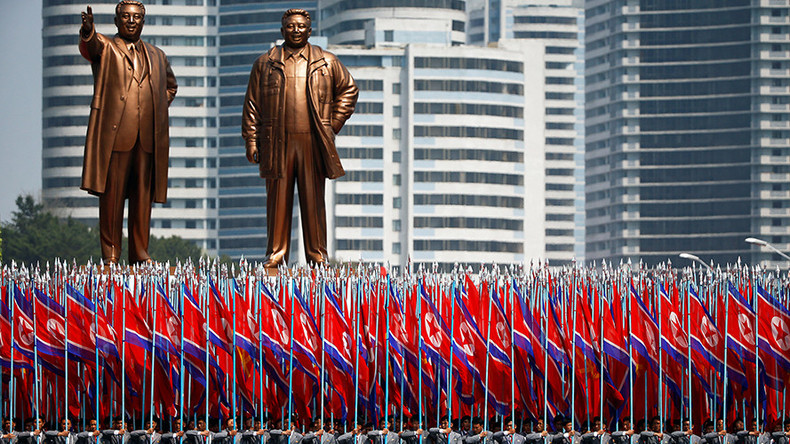 North Korea's growing missile capability is "the single most dangerous threat" to international order today, and time is running out for diplomatic solutions, the US Army chief of staff said, adding that war in the peninsula would be "horrific."
General Mark Milley addressed the Korean crisis during a luncheon at the National Press Club in Washington, DC on Thursday, as part of an hourlong speech about the role of the US military in upholding the post-WWII international order.
The July 4 missile test showed that North Korea "has advanced significantly, and quicker than many had expected, their ICBM capability that could possibly strike the US," Milley said.
"Time is running out" for diplomatic and political efforts to persuade Pyongyang, the general said, adding that military is fully supportive of the attempts to avoid war.
Gen. Milley: We are at a point in time when choices will have to be made on North Korea; no options are good. Time running out.

— Dianne Gallagher (@DianneG) July 27, 2017
Returning to the issue during the question-and-answer session, Milley singled out North Korea as the one thing that figuratively keeps him up at night.
"It's a very serious situation, and it's not going in a good direction," he said.
A ground war in the Korean Peninsula would be "deadly" and "horrific," the general explained, with some 25 million people in the metropolitan area of Seoul within reach of North Korean conventional artillery and chemical weapons.
"Do I think North Korea's military would be destroyed? I do," he said. "But that would be done at a high cost in terms of human life."
As terrible as war in the Korean Peninsula would be, Milley added, so would be "a nuclear weapon detonating in Los Angeles."
Read more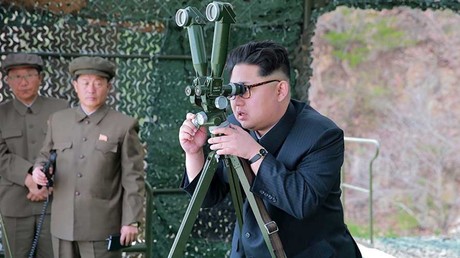 Before the July 4 test, US intelligence believed that North Korea wouldn't have long-range strike capability for four more years. New intelligence estimates, however, suggest the KN-20 missile could have the range to hit the West Coast of the US, and not just Alaska and Hawaii, the Washington Free Beacon reported on Wednesday.
Another test of the KN-20 could happen "within days," according to unnamed US officials.
"It is a bit of a game changer for us," the Beacon quoted Army General Vincent Brooks, commander of US forces in South Korea.
On Wednesday, North Korea threatened a "catastrophic and miserable consequences" should Washington attempt to overthrow the government of Kim Jong-un, reacting to last week's comments by CIA Director Mike Pompeo that the people of North Korea would "love to see him go."
"We will strike a merciless blow at the heart of the US with our powerful nuclear hammer, honed and hardened over time," the country's Foreign Ministry said, according to the Korean Central News Agency.
Milley, who told the National press Club he kept multiple TV screens in his office to keep pace with the news, did not indicate whether he was familiar with North Korea's latest statement.
He did say, however, that "there are no good options" for Washington when it comes to the crisis.
"We are at a point in time where choices will have to be made, one way or the other. None of these choices are particularly palatable. None of them are good," he said. "That doesn't relieve us of the responsibility of choice."