New York eyes adopting 'textalyzer' in crash investigations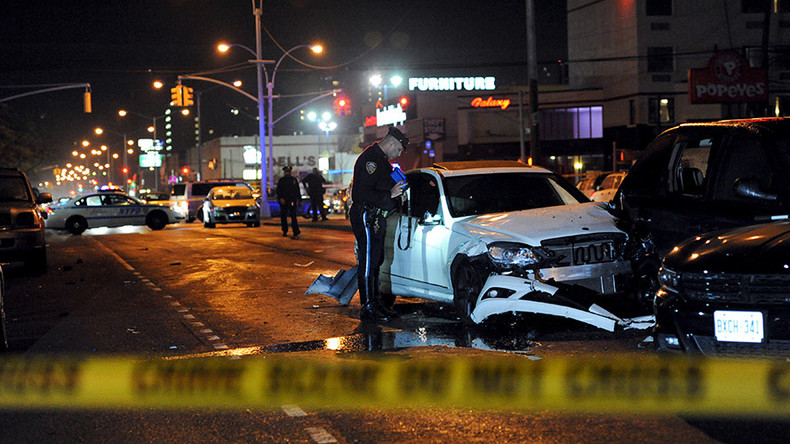 New York is considering allowing roadside police to test the 'textalyzer' in investigations to see if a driver was distracted by their cell phone in the wake of phone-related crashes.
Once plugged into a person's phone for about a minute, the 'textalyzer' will indicate whether a motorist was texting, emailing, surfing the web or otherwise using his or her cell phone before a serious crash.
The device is called the 'textalyzer' because of its similarity to the Breathalyzer, which has been used for decades to identify drunk drivers.
New York Governor Andrew Cuomo directed the Traffic Safety Committee on Wednesday to examine the technology, as well as questions about privacy and civil liberties its use would raise.
"Despite laws to ban cellphone use while driving, some motorists still continue to insist on texting behind the wheel – placing themselves and others at substantial risk," Governor Cuomo said in a statement first reported by the Associated Press.
Cuomo said the review will examine the effectiveness of the new testing technology.
Twelve people were killed and over 2,700 injured in cell phone-related crashes in New York state from 2011-2015.
Legislation was introduced in the state in 2016, and backed by intense lobbying from the group Distracted Operators Risk Casualties (DORCs).
The son of the co-founder, Ben Lieberman, was killed in 2011 by a distracted driver in the state. The proposed law has been dubbed "Evan's Law" in memory of the 19-year-old Evan Lieberman.
"When people were held accountable for drunk driving, that's when positive change occurred," Lieberman said in a press release last year, according to Arstechnica. "It's time to recognize that distracted driving is a similar impairment, and should be dealt with in a similar fashion. This is a way to address people who are causing damage."
Under the law, which is before the New York Senate Transportation Committee, motor-vehicle driving law would be rewritten to make is so that motorists give "implied consent" for "determining whether the operator of a motor vehicle was using a mobile telephone…near the accident or collision."
Read more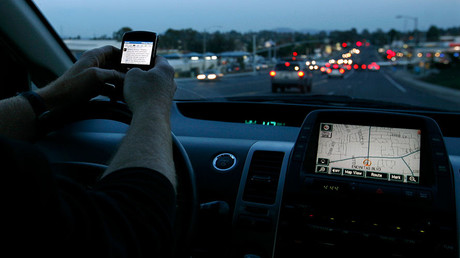 Digital privacy and civil liberties groups have questioned whether the technology use would violate personal privacy.
"I am extremely nervous about handing a cell phone to a law enforcement officer and allowing them in any way to forensically analyze it," Rainey Reitman of the Electronic Frontier Foundation told AP. "This is a technology that is incredibly problematic and at the same time is unnecessary. There are already legal avenues for a police officer."
To get around the Fourth Amendment right to privacy, the 'textalyzer' allegedly would keep conversations, contacts, numbers, photos and application data private. The device would just measure whether the phone was in use at the time of the motor-vehicle accident.
Lieberman said he understands concerns about privacy but that they are unfounded.

"A Breathalyzer doesn't tell you where you were drinking, or whether it was vodka or Jack Daniels – just that you were drinking," Lieberman told AP. "This is the right balance between public safety and privacy."
Further analysis of the phone might require a warrant to determine whether the driver was using hands-free dashboard technology on the cell phone, and to confirm the original finding.
The technology is being developed by Cellebrite, an Israeli firm. It is supposedly the same firm that assisted the FBI in cracking the iPhone encryption belonging to one of the San Bernardino mass shooters in California.
Each day in the US, nine people die and more than 1,153 are injured because of distracted driving accidents, according to the Centers for Disease Control and Prevention.
That's roughly 20 percent of mishaps caused by distracted driving.