US cuts funds for pollution reduction in reopening Harley-Davidson case
Published time: 22 Jul, 2017 03:47
Edited time: 22 Jul, 2017 11:59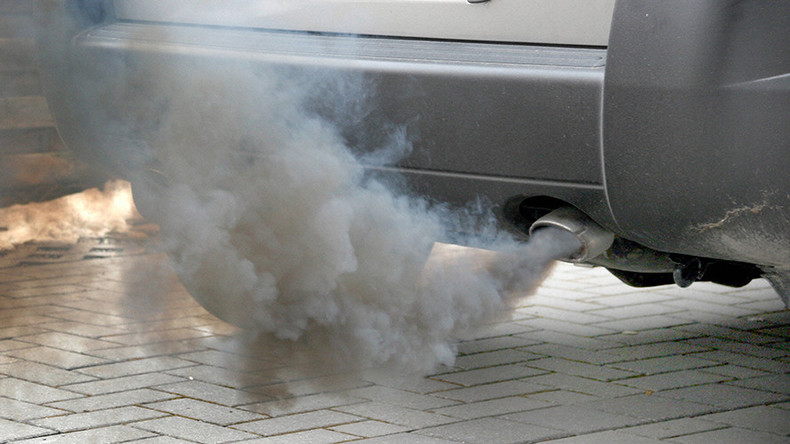 Harley-Davidson was fined $15 million last year for selling devices that shut down emissions controls on its motorcycles, but now, they're saving at least $3 million under cuts to a government program targeting pollution.
The administration of President Donald Trump said Thursday that Harley-Davidson no longer had to pay $3 million to fund a service for the American Lung Association of the North East's wood-fire stove project that would have funded vouchers for low-income households to replace their old stoves with updated ones. A new consent decree was proposed in federal court on Thursday that officially erased the longstanding policy.
Harley-Davidson is still liable for the other $12 million in penalties, but none of that will go to the program.
Harley-Davidson is being punished from last year's case involving the Obama administration's consent decree that stated the company sold 340,000 'Screamin-Eagle' aftermarket devices that increased engine performance, but also increased emissions from the motorcycles.
These rules were put in place by an Obama-era anti-pollution penalty that makes polluters pay for community or environmental projects, which would run alongside the fines and direct compensation to those victimized by the pollution, according to the New York Times.
Last month, US Attorney General Jeff Sessions notified the Justice Department to stop the longstanding practice of forcing polluters to fund separate projects with a portion of a case's settlement money, and have it, instead, allocated to the Federal Treasury, or to the victims of the wrongdoing. A bill currently circulating in Congress would do just that.
Initially, Sessions had said that this new rule would only apply to future cases.
A prime example of these policies coming into play in the past, is the aftermath of the Deepwater Horizon oil spill by BP. To settle the claims, BP had to cough up billions of dollars to fund coastal restoration projects that had no relation to the oil spill. In the past, critics have said that the rules ultimately creates "slush funds" for preferred causes and organizations, the New York Times reported.
READ MORE: 'Make America Sick Again': Dems blast passage of Trump admin's smog bill
On the other hand, health and environmental groups spoke of their disappointment with the new rules. The money "absolutely" would have made a clear effect on reducing air pollution in the northeast, Michael Seilback, vice president for public policy at the American Lung Association, said.
"We were looking forward to moving forward with the project," he said, according to the Times.
In February, executives from Harley visited the White House and met with Trump and Vice President Mike Pence.
"What a great, great group of people and what a fantastic job you do," Trump said to the executives. "And thank you for all of the votes you gave me in Wisconsin."
This is the first case of Trump reversing an Obama-era emissions settlement, according to The Hill.