Feds probe Colorado's regulations, enforcement over marijuana black market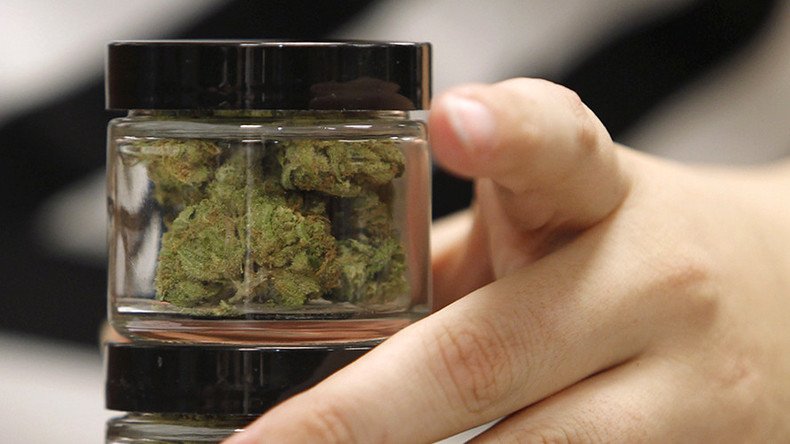 US Justice Department representatives have held closed-door meetings with Colorado officials overseeing the state's marijuana agencies to share details, prompting concerns federal authorities might attempt a crackdown in states with legal weed.
Colorado Springs Mayor John Suthers, a former Colorado attorney general, told KKTV that much of the discussion was about "sensitive case investigations." The local affiliate staked out and filmed attendees coming and going on Wednesday.
"So without getting into that, I would tell you that probably most of the discussion centered around the huge black market that exists for marijuana in Colorado," he said.
Federal government officials held similar meetings in Denver on Tuesday, according to the Denver Post.
Black market marijuana "diversion" seemed to be a major focus of the conversations this week, which has been a concern of state regulators as well, with new plant limits aimed to reduce the potential for product to travel out of state, the Colorado Springs Gazette reported.
In March, state authorities indicted 16 people accused of smuggling thousands of pounds of weed from Colorado Springs, Denver and other towns to Illinois, Arkansas, Minnesota, and Missouri.
After the bust, the Drug Enforcement Agency (DEA) accused illicit growers and dealers of operating under the guise of legalization.
"They get appropriate paperwork, but they are going to grow as much as they can and all of the excess is going out of state," DEA spokesman James Gothe told the Denver Post.
A report published last year by the Colorado Information Analysis Center found that, from January 2014 to August 2015, police officials around the country reported 169 cases in which they seized marijuana or hash that came from Colorado.
Another report from the Rocky Mountain High Intensity Drug Trafficking Area said the Colorado State Patrol made 394 seizures in 2015 of Colorado weed that was destined for 36 states.
"I think they're in Colorado to find out what law enforcement and other regulatory agencies' view is toward marijuana regulation in Colorado," Suthers told KKTV. "They [local law enforcement] are talking about what they're finding in houses, and who is doing it, and where these people are coming from."
Some industry members, however, balked at the closed-door nature of the meetings and the participation of people opposed to legalization, including Suthers.
Jason Warf, executive director of Southern Colorado Cannabis Council, told the Gazette that he feared the meeting would give federal enforcement officers "the in to come after the industry."
US Attorney General Jeff Sessions, a staunch opponent of legal marijuana, visited Colorado in April to get a first-of-a-kind look at the state's attempt to regulate and tax adult-use marijuana sales. Those sales have brought in $500 million in tax revenue since it was legalized, according to a report released this week. The tax revenue goes to fund schools and combat the opioid crisis.
Earlier this week, Sessions rolled back Obama-era restrictions on the use of civil asset forfeiture. Under the new policy, local police can partner with the DEA to seize assets in drug cases even when it is against state law.
Warf thinks the meeting was also about how local authorities can use federal drug laws to confiscate cash and property from marijuana dealers.
"It is now far more lucrative for a municipality to work with the federal government on drug arrests, rather than prosecuting individuals under state law," Warf said in a statement, according to KKTV. "Under federal seizure laws, they receive a much larger percentage of assets seized. We have received word and believe that these meetings are about circumventing state law because of this revenue difference."
The meetings come during a watershed period for marijuana in the US. So far, eight states and the District of Columbia have adopted medical and adult-use recreational cannabis laws, and dialogue has increased as to how the nation should approach, enforce, regulate, and research something that remains a Schedule I illegal substance on the federal level.
You can share this story on social media: