$1mn worth of marijuana smuggled into US in new Ford cars built in Mexico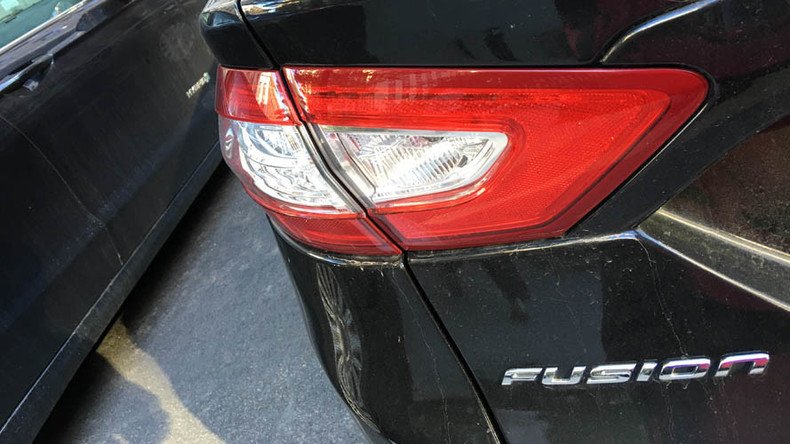 Chunks of marijuana in the shape of half-moons were found smuggled in the spare tire wells of newly manufactured Ford Fusions in Ohio, according to the Drug Enforcement Administration (DEA). The authorities are still investigating how they got there.
Workers at a local car dealership found a package of marijuana hidden in the trunk of a vehicle and called in the Portage County Sheriff Department and the DEA, WKYC reported.
"Clearly something went wrong," Silverio Balzano, a DEA agent in Youngstown, Ohio, told WKBN. "Generally speaking, they take it off anywhere else along the way."
The vehicles were manufactured at the Ford plant in Hermosillo, Sonora, Mexico before being shipped by rail to Lordstown, Ohio.
Investigators found new Ford Fusions at the railyard, and found five more packages of marijuana, also hidden in the trunks of cars. In all, investigators recovered nine additional packages of marijuana, over 400lbs (217kg) in four different counties.
Officials believe drug smugglers made some kind of mix-up to allow large quantities of marijuana to get lost. Each of the 15 Ford Fusions had approximately 32lb (14.5kg) of marijuana in their respective trunks, officials said.
The street value of the marijuana is estimated at over $1 million.
It isn't the first time Ford Fusions made in Mexico have been used to smuggle marijuana.
Approximately 1,100lb of marijuana was smuggled into the US via 22 Mexican-made Ford Fusions between February and March. In one incident, 80lb of marijuana was found in the wheel wells of Fusions headed for St. Paul, Minnesota, according to Alpha News.
Railway police told St. Paul police they had come across similar situations on a regular basis.
"Since the vehicles came from Mexico, they believed someone in Mexico placed the marijuana in those vehicles," the St. Paul police officer wrote. "The vehicles would get loaded onto the same railcar. Once the train crossed the border into the US, they would stop for inspections. It is at this time that the co-conspirator on the US side would break into the railcars and recover the narcotics."
The investigation into this latest bust is continuing, and no arrests have been made yet.
Balzano told WKBN he believed the case is an important one because marijuana and other drugs ‒ like heroin and fentanyl ‒ often go hand-in-hand.
You can share this story on social media: