State Dept. bans American travel to North Korea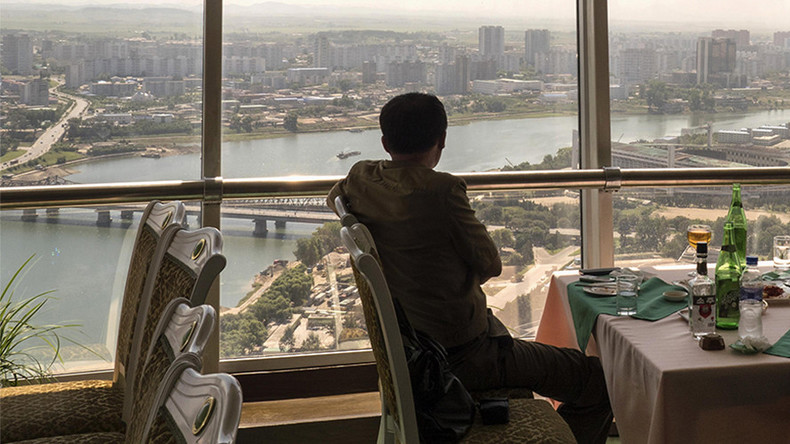 The Trump administration will ban US citizens from traveling to North Korea, according to the State Department. It follows the death of American student Otto Warmbier after months in a North Korean prison.
Secretary of State Rex Tillerson authorized the implementation of a "geographical travel restriction" for North Korea, which would make it illegal to use a US passport to enter the country, said State Department spokeswoman Heather Nauert.
Two of the biggest travel agencies that bring Western tourists to North Korea were already contacted by the Swedish embassy in Pyongyang, which handles US diplomatic affairs in North Korea, and told that the ban would take effect in late August, according to the Wall Street Journal.
One of the tour operators, Young Pioneer Tours, said it was told that violating the ban would lead to the US government invalidating the traveler's passport, the Journal reported.
#BREAKING We have just been informed that US authorities will no longer allow US citizens to travel to the DPRK 30 days after July 27th

— Young Pioneer Tours (@YPioneerTours) July 21, 2017
The other leading organizer of guided tours to North Korea, the China-based Koryo Group, said the ban would affect up to 1,000 Americans who visit North Korea annually.
The administration had been considering the step since Warmbier's death. The 22-year-old student passed away shortly after being medically evacuated in a coma from North Korea last month. Warmbier suffered a severe neurological injury from an unknown cause while in custody.
In March 2016, Pyongyang sentenced Warmbier to 15 years of hard labor, having accused him of stealing a propaganda poster while on a tour of the country.
There are at least three other Americans still in North Korean custody.
Americans seeking to visit North Korea for "humanitarian or other purposes may apply for a special validation passport," Nauert said.
Since 1967, the US has intermittently restricted travel to a number of countries that were determined to be unsafe, including Algeria, Iraq, Lebanon, Libya, Sudan, Cuba and North Vietnam.