Trump's nominee for USDA chief scientist 'illegal', advocacy group charges
Published time: 21 Jul, 2017 04:02
Edited time: 21 Jul, 2017 08:08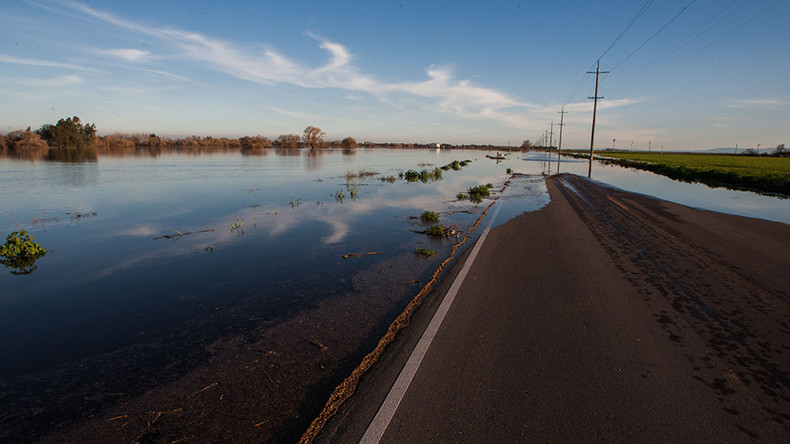 President Donald Trump's choice of Sam Clovis to head the USDA's top science post breaks with the US Code, according to the Union of Concerned Scientists. Clovis is a well-known skeptic of climate change and has no natural science degree.
Pending Senate confirmation, Clovis will be the next undersecretary for research, education and economics at the US Department of Agriculture, following an announcement from USDA Secretary Sonny Perdue late Wednesday.
Dr. Clovis is a 25-year Air Force veteran and former college professor. He has degrees in business, political science and public administration, and, as a conservative radio talk show host in Iowa, was an early advisor to President Donald Trump on the campaign trail.
His nomination had been expected, but that didn't make it any less controversial.
The Union of Concerned Scientists, a non-profit science advocacy group, called the nomination "illegal" Thursday, citing the US Code description of the position.
US law states the appointed person shall be "from among distinguished scientists with specialized training or significant experience in agricultural research, education, and economics."
"Clovis has no such training or experience," the group said on their website, "and is therefore legally and scientifically unqualified to direct nearly $3 billion a year in research grants."
READ MORE: Climate change may force planes to lighten loads or stay grounded – study
During a run for the US Senate in 2014, Clovis told Iowa Public Radio that he was "extremely skeptical" of conclusions that climate change is primarily driven by human activity.
"I have looked at the science and I have enough of a science background to know when I'm being boofed," he said.
USDA Secretary Perdue said in a statement accompanying the announcement of Clovis's nomination that he "looks at every problem with a critical eye, relying on sound science and data, and will be the facilitator and integrator we need."
The Union of Concerned Scientists urged Trump to rescind the nomination, but there was no word on any impending legal action if he did not.