Entire Burundi team 'goes missing' after US robotics competition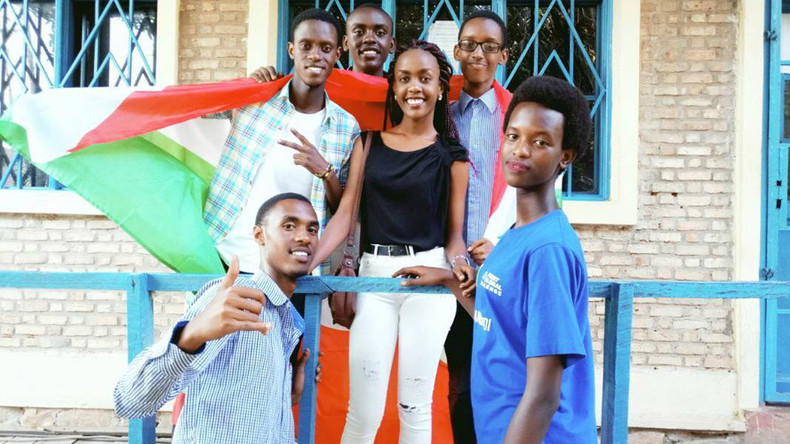 Six teenagers that represented Burundi at the First Global robotics challenge in Washington, DC went missing after the competition. Two have been spotted entering Canada, according to police, who say there is no indication of foul play.
Organizers of the competition noticed the disappearance of four boys and two girls Tuesday evening and notified the authorities. The missing students were identified as Don Ingabire, 16, Kevin Sabumukiza, 17, Nice Munezero, 17, Audrey Mwamikazi, 17, Richard Irakoze, 18, and Aristide Irambona, 18.
According to the competition website, the team members were selected from the best schools in Burundi's capital city of Bujumbura, and their motto in the Kirundi language was "Ugushaka Nugushobora," which loosely translates into "Where there's a will, there's a way."
All students in the competition were supposed to be "under close supervision of their adult mentor" at all times and not to leave the facilities at Trinity Washington University unsupervised, First Global said. But the Burundians found a way to do just that.
Two of the missing teenagers were seen crossing the border into Canada, Washington Metropolitan Police spokeswoman Aquita Brown told reporters Thursday. She identified the two as Ingabire and Mwamikazi. The whereabouts of the other four remain unknown.
Read more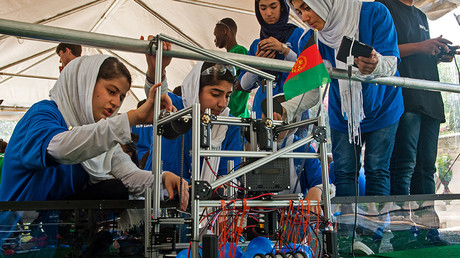 The three-day robotics competition in Washington, DC involved over 160 teams from 150 countries, and was intended to encourage youth across the world to pursue careers in math and science.
Some 60 teams were initially denied US visas, including a group of girls from Afghanistan, whose predicament made international headlines.
The Afghan girls were eventually allowed to travel to the US on a ten-day "parole" permit, after President Donald Trump personally interceded with the State Department, according to the White House.
Burundi saw an outbreak of political violence in April 2015, when President Pierre Nkurunziza announced he would run for a third term in office. The following month, a faction within the military attempted a coup against Nkurunziza, which failed. Sectarian violence has continued, however. In February 2017, the United Nations said that up to 380,000 refugees from Burundi had fled to Tanzania.
During the 2012 Olympic Games in London, 21 athletes from Africa went missing or claimed asylum, including members of national teams from Congo, Cameroon, Sudan, Ethiopia, Guinea, Ivory Coast and Cameroon.