Trump Jr. & Manafort set to testify before Senate judiciary panel
Published time: 20 Jul, 2017 03:53
Edited time: 3 Aug, 2018 11:31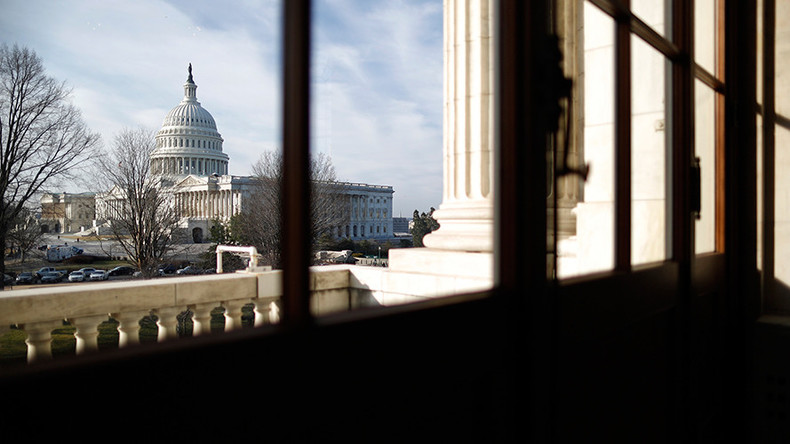 A Senate panel will hear testimonies from Donald Trump Jr. and Paul Manafort in relation to their meeting with a Russian lawyer at Trump Tower in Manhattan during the 2016 campaign.
The Senate Judiciary Committee announced that Donald Trump Jr. and Paul Manafort, who was Trump's campaign chair, will appear before the committee on July 26 for a public hearing.
Special counsel Robert Mueller is handling the probe of the June 2016 meeting between Trump Jr., Manafort and Russian lawyer Natalia Veselnitskaya at Trump Tower.
The move is part of a wider probe into allegations that president Donald Trump colluded with Russia to tip the scales in his favor during the 2016 presidential election.
Earlier this month, Trump Jr. released email correspondence he had with Veselnitskaya who had offered "high level and sensitive information" showing Hillary Clinton colluded with Russia.
Jared Kushner, Trump's senior advisor and son-in-law, also attended the meeting in question and will also testify before the same committee. However, Kushner's testimony will be heard in a closed session on July 24, his attorney, Abbe Lowell, confirmed, the Huffington Post reported.
Veselnitskaya offered to testify before the panel in order to "clarify" what was discussed at the meeting, "but only through lawyers or testifying in the Senate," she said, according to USA Today.
Veselnitskaya has made clear that she "never acted on behalf of the Russian government."
READ MORE: Senate intel panel seeks to question Donald Trump, Jr. over meeting with Russian lawyer
Another person at the meeting, Ike Kaveladze, a Russian property development executive who presumed he would be attending as a translator, will cooperate with Mueller and investigators, Kaveladze's attorney, Scott Balber, told USA Today Wednesday.
Also present in the meeting was Veselnitskaya's translator, Rinat Akhmetshin, who is a Russian-American lobbyist. Rob Goldstone, an entertainment lobbyist who set up the meeting, was also in attendance at Trump Tower.