ICE chief will hire 10,000 more agents, target sanctuary cities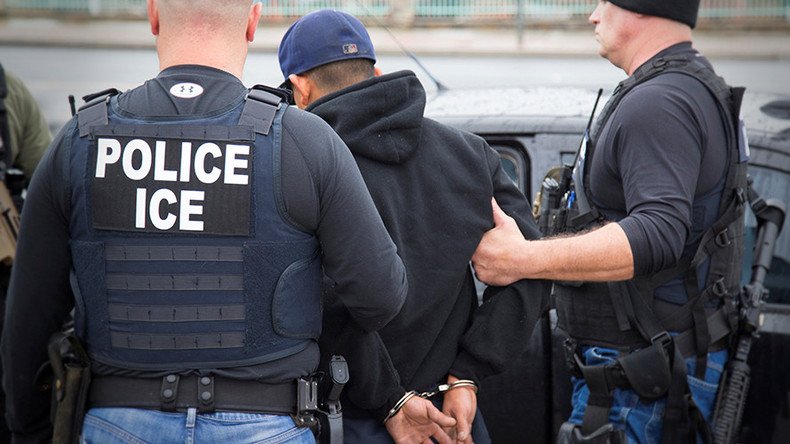 ICE'S acting director has praised president Donald Trump for "taking the handcuffs off law enforcement" adding, that 10,000 more agents will be hired. Thomas Homan also warned that he plans to crack down on the "ludicrous" so-called sanctuary cities.
"In the America I grew up in, cities didn't shield people who violated the law," the 30-year immigration enforcement veteran said in an interview with the Washington Examiner.
Homan says he feels empowered, as Trump has "taken the handcuffs off law enforcement."
The Immigration and Customs Enforcement's acting chief also said that under Trump, illegal border crossings have decreased 70 percent and arrests in the US have increased 40 percent.
Sanctuary cities are loosely defined as jurisdictions with policies which limit cooperation between local law enforcement and federal immigration agents. Some sanctuary cities include Austin, Chicago, New York and San Francisco.
"You can like President Trump, not like him, like his policies, not like his policies, but one thing no one can argue with is the effect they've had," Homan told the Examiner.
He also expressed appreciation for the president's "true interior enforcement strategy" that makes it "uncomfortable" for law breakers.
"What I want to get is a clear understanding from everybody, from the congressmen to the politicians to law enforcement to those who enter the country illegally, that ICE is open for business," he stated, the Examiner reported.
Homan is a native of New York and took his first job in immigration during the administration of former President Ronald Reagan. He was announced by the president as the new chief of the immigration agency back in January.
You can share this story on social media: