'Lack of candor': House Democrats ask FBI to probe Ivanka Trump's clearance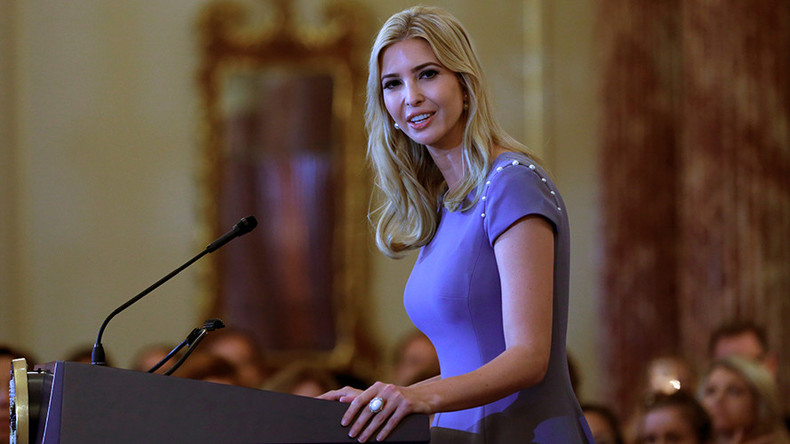 A group of House Democrats has requested that the FBI review Ivanka Trump's security clearance, accusing the president's daughter of engaging in "deception" by not disclosing all her contacts with foreign officials, in particular the Russians.
Led by Representative Don Beyer (D-Virginia), a total of 22 lawmakers from the minority party signed the letter to Acting Director Andrew McCabe, requesting a review of potential discrepancies between the disclosure form filed by Ivanka Trump and her husband Jared Kushner, both currently working as advisers to her father, President Donald Trump.
The Standard Form 86 (SF-86) submitted by federal officials required the disclosure of foreign contacts, business interests and meetings by spouses and siblings over the previous seven years, the lawmakers noted, demanding to see if Ivanka's SF-86 contained references to the June 2016 meeting with Russian attorney Natalya Veselnitskaya, which both Kushner and her brother Donald Trump Jr. attended.
Kushner's initial form did not disclose this meeting, the lawmakers noted, accusing the Trump administration of a "lack of candor, particularly regarding contacts with Russian officials."
"To date, Ms Trump and her husband Jared Kushner have played an influential role in her father's administration. Ms. Trump even took her father's place at the head table with world leaders at the G20 summit in Hamburg. Between them, the couple have been assigned expansive policy portfolios, even as they maintain a business empire that relies on foreign financing and manufacturing. The juxtaposition of their public and private roles may be murky and confused, but her obligation to disclose her families' [sic] and her foreign contacts is not," the letter said.
Following the media reports about Trump Jr.'s meeting with Veselnitskaya, Beyer led the calls to strip Kushner of his security clearance, and said that his initial omission of the meeting from his SF-86 "implies that he knew something untoward had happened."
Kushner should not be given access to classified materials, conduct official business on behalf of the American people, or continue in any capacity as counselor to the president, Beyer argued, adding, that Trump's son-in-law "irrevocably betrayed the public trust" and should resign or be fired.
Trump Jr. described the 20-minute meeting as "inane nonsense" and said he expected proof of Hillary Clinton receiving improper funding from Russian sources. Instead, he said Veselnitskaya wanted to discuss the Magnitsky Act, a 2012 US law imposing sanctions on senior Russian officials.
Democrats have already tried to revoke Kushner's security clearance. Last week, Rep. Debbie Wasserman Schultz (D-Florida) proposed two amendments to that effect in the 2018 appropriations bill. Both were voted down.
Wasserman Schultz is the former chair of the Democratic National Committee who resigned in July 2016, after documents posted online by a hacker calling himself 'Guccifer 2.0' showed her and the DNC leadership colluding with the Clinton campaign against Senator Bernie Sanders (I-Vermont) during the party primaries. She was subsequently hired by the Clinton campaign.