Texas ex-officer indicted for killing teen at party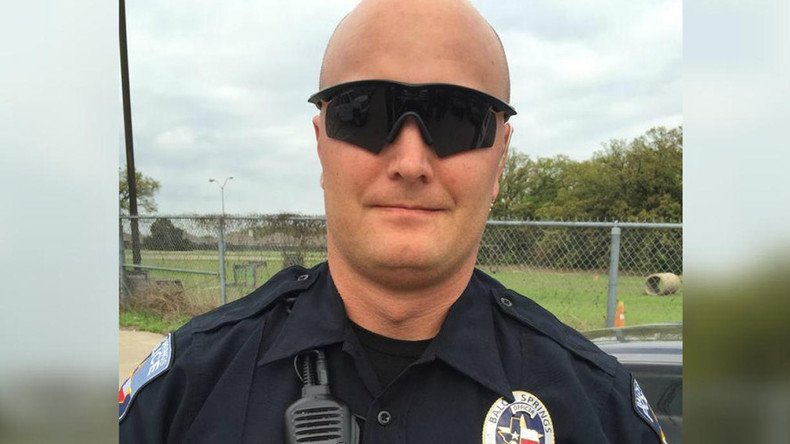 A white former police officer in Texas has been formally indicted on murder charges over the killing of a black teen who was leaving a party. The case is certain to reignite debate on race relations and controversial police tactics in the US.
The incident occurred in April when Jordan Edwards, 15, was shot and killed by former Balch Springs police officer, Roy Oliver, 37.
On Monday, Oliver was indicted on four counts of aggravated assault with a deadly weapon by a public official. The charges are related to four other teens, including two of Edwards' brothers, who were in a car with him while leaving the party, according to Dallas County District Attorney Faith Johnson, the Associated Press reported.
The police arrived at the party responding to a call of underage drinking. Once inside the home, officers heard gunshots. This is when Oliver reacted and made the decision to use his gun, BBC News reported.
The fatal rifle shot fired by Oliver entered Edwards' head as the teens were driving away from the party, a police body camera revealed. Oliver was charged with murder by the Dallas County Sheriff's Department in May, a week after shooting the teen. He then turned himself in and posted bond.
Lee Merit, the Edwards family's attorney, welcomed the indictment but said only a long sentence will be acceptable.
"One step on the road to justice," he said describing Monday's outcome. "We're looking forward to a conviction and proper sentencing." He added that anything besides serious jail time would be inadequate.
During a news conference, DA Johnson promised to prosecute the case thoroughly and praised the speed of the prosecution.
"This is the very first time we have issued an arrest warrant for a police officer before the case was presented to the grand jury," Johnson said, according to the AP.
Johnson went on to praise the efficiency of the attorney's office in handling the case.
"It is important to let our community know that justice is proceeding effectively and thoroughly at the Dallas County District Attorney's office," she said, Reuters reported.
This isn't the first time that Oliver has had a run in with the law.
In an unrelated incident that occurred two weeks before he shot Edwards, Oliver was accused of brandishing his gun when a car rear-ended his vehicle while he was off-duty. A police report shows that he pulled his gun out and kept it pointed at the ground, AP reported.
A Dallas officer who responded to the call, didn't file any charges. Prosecutors eventually filed charges against Oliver and said the event "showed a pattern of behavior."
Another attorney for the Edwards family, Jasmine Crockett, said the two separate cases against Oliver will be "too much to overcome," AP reported.
You can share this story on social media: