Texas police officer charged with killing 15yo black boy indicted on unrelated assault charges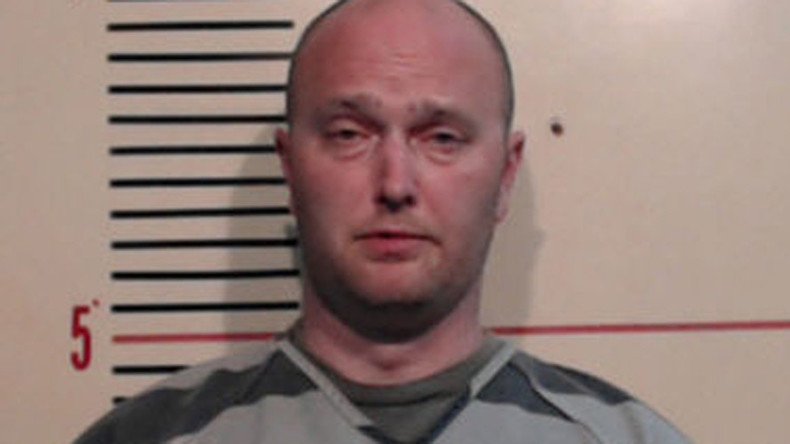 A former Balch Springs officer who was charged with the murder of Jordan Edwards, 15, has now been charged with two counts of aggravated assault for pointing a gun at a woman after a minor car accident.
Dallas County District Attorney Faith Johnson announced Friday that a grand jury indicted Roy Oliver, 37, on two counts of aggravated assault with a deadly weapon by a public servant, according to KTVT.
The new assault charges stem from an incident in April, less than two weeks before Edwards was shot. Oliver allegedly pulled a gun on a woman and her 13-year-old son after they were involved in a fender-bender.
Monique Arredondo said she was driving her sisters and her niece to a birthday party when she rear-ended Oliver. When he got out of the car, Arredondo said that Oliver had a gun in his hands and seemed to be "real angry."
"I just see a guy coming up to me and I'm like, I'm about to die," Arredondo said, according to KTVT. "He already had the gun out. So when he came up, he… pointed it at me and asked for my information."
Oliver was not on-duty at the time, and Arredondo said he never informed her that he was a police officer.
When the Dallas police arrived on the scene, Oliver allegedly told them he had identified himself to Arredondo as a police officer, and that he held his gun at his side pointed at the ground. Arredondo filed a complaint, refuting Oliver's statements.
"The gun was pointed at my head," Arredondo said, according to the New York Times. "It was not in a downward position. I never said that to anybody. It's a lie. He did not have his badge showing. All I saw was a bald man with dark black sunglasses and a gun in his hand."
The responding police determined that no offense had occurred and let him go.
After the indictment on Friday, the Dallas County district attorney's office announced Oliver's bond for the murder case had been increased from $300,000 to $500,000, bringing his bond for all three charges to $700,000, according to the Dallas Morning News.
"With the two aggravated assault cases, we've got a pattern now, so we think he's very, very likely a danger to the community and that's why we asked the judge to raise the bond," First Assistant District Attorney Michael Snipes said, according to the Dallas Morning News.
In her statement, Johnson said that if Oliver is convicted, each assault charge carries a sentence of five to 99 years in prison.
Oliver turned himself in on Friday morning and was booked at the Parker County Jail. He was released the same day after posting bond.
In May, Oliver was fired from the police force and then arrested after he fired a high-powered rifle at a car full of teenagers who were driving away from a party that had been reported to authorities. Oliver shot Edwards in the head, killing the 15-year-old high school freshman.
The Balch Springs Police Department first reported that the car was driving "towards the officers in an aggressive manner," but video evidence from the officers' body cameras contradicted that statement. The police later released a revised statement that corresponded with the video evidence.
Attorney Lee Merritt, who represents both Arredondo and the Edwards family, said Edward's death could have been "completely avoidable," if the police had taken Arredondo's complaint against Oliver seriously.
"He should have been admonished then and taken off the street," Merritt said.
You can share this story on social media: