Poverty & stress put people at greater risk of dementia – Alzheimer's experts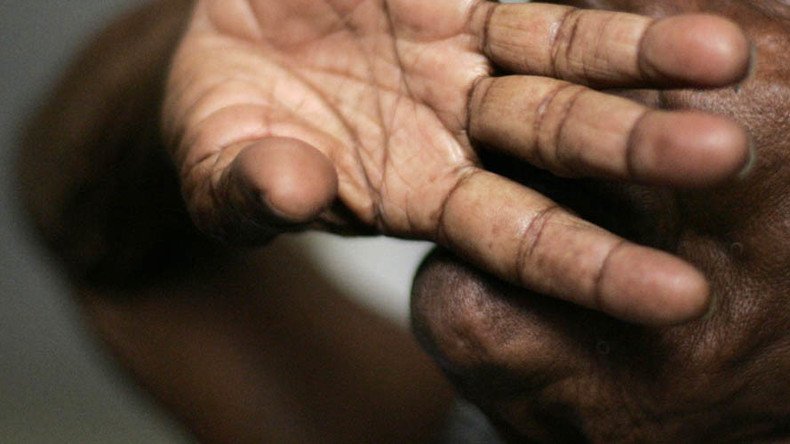 The stress of poverty and life in disadvantaged neighborhoods raises the likelihood of Alzheimer's disease, and African Americans are one-and-a-half times more at risk of developing the cognitive disorder than whites, several new studies find.
A single major stressful event early in life can significantly damage a person's cognitive health later on, according to a study by the University of Wisconsin School of Medicine and Public Health, which was presented at the 2017 Alzheimer's Association International Conference in London this weekend.
On average, African Americans experience 60 percent more stressful events than whites over the course of a lifetime, the study found.
The researchers said that each stressful experience was equivalent to approximately four years of cognitive aging in African Americans, compared with one-and-a-half years for whites.
"The stressful events that the researchers were focusing on were a large variety ... the death of a parent, abuse, loss of a job, loss of a home ... poverty, living in a disadvantaged neighborhood, divorce," said Dr Maria Carrillo, the chief science officer for the Alzheimer's Association.
Another study from the University of Wisconsin found that people in disadvantaged neighborhoods had disproportionately higher levels of biomarkers linked to Alzheimer's disease, which is the most common form of dementia.
"This linkage between neighborhood disadvantage and Alzheimer's has never been explored until our work," said Amy J. Kind, a physician and researcher at the University of Wisconsin.
The researchers have mapped over 30 million neighborhoods in the US based on socioeconomic data and then analyzed it against available information on Alzheimer's disease patients.
A separate study by the Kaiser Permanente and the University of California at San Francisco found a higher degree of dementia risk for people born in states with high infant mortality rates.
During the period that the research focused on ‒ between 1964 and 1973 ‒ the infant mortality rate of black people was nearly twice as high as that of whites.
African Americans born in those states had a 40 percent higher risk of dementia than black people who were born elsewhere.
"We presented research that actually tells us that African Americans – even into their 90s – are still one-and-a-half times more at risk than their counterparts and additionally, this may be attributable to living in disadvantaged neighborhoods or increased stressful life experiences," Dr. Carrillo told Fox Business about the series of new studies.
Alzheimer's disease is the sixth leading cause of death in the US. In total, the disease caused 3.6 percent of the total deaths nationwide in 2014. An estimated 5.5 million American adults are currently affected by the disease. The Centers for Disease Control and Prevention expects that number to rise to 13.8 million by 2050.
You can share this story on social media: