Iran sentences US dual national to 10yrs in prison for spying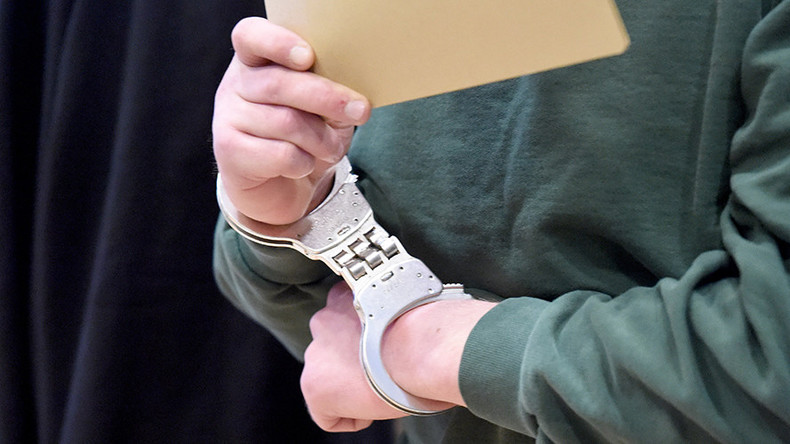 Iran has sentenced a US dual national to 10 years in prison for "gathering information" while being "directly guided by America," Iran's Judiciary spokesman said.
"This person, who was gathering information and was directly guided by America, was sentenced to 10 years in prison, but the sentence can be appealed," spokesman Gholamhossein Mohseni Ejei said on state TV on Sunday, as cited by Reuters.
"It was verified and determined that he was gathering (information) and was involved in infiltration," Ejei said according to AP.
The spokesman revealed neither the name, nor occupation of the suspect. Apart from US citizenship, the person has citizenship of another nation, but not Iran. He also did not elaborate on the specific charges that led to the conviction.
Later, the suspect was identified as Xiyue Wang, a 37-year-old Chinese American researcher at Princeton University, who was arrested in Iran on August 8, 2016, while trying to leave the country, according to the official news agency of Iran's judiciary, Mizan Online.
According to AP, Wang was not previously known to have been among the Americans detained in Iran. Mizan Online said the Chinese-American was part of "an infiltration project" aimed at gathering "highly confidential articles" for several US and British institutions, including Princeton University, the US State Department, Harvard's Kennedy School and the British Institute for Persian Studies.
"Before his arrest he was able to digitally archive 4,500 pages of the country's documents, while under covert surveillance," Mizan said, as cited by AFP.
It also added the documents were gathered from "research and cultural archives" and "the libraries of some state organizations."
The US State Department, in a statement to AP, called for "the immediate release of all US citizens unjustly detained in Iran so they can return to their families…"
"The Iranian regime continues to detain US citizens and other foreigners on fabricated national-security related charges," the statement said.
Wang is one of several American citizens and permanent US residents currently being held in Iran.
A Lebanese national and permanent US resident, Nizar Zakka, 49, has been held in solitary confinement in Tehran's Evin Prison since his arrest in September 2015. Zakka, a businessman and information technology expert, was detained when he arrived in Iran to join an international conference on the role of women in sustainable development, according to information provided by Amnesty International.
An Iranian-American art gallery manager Karan Vafadari was detained along with his Iranian wife. They have not yet been convicted of any crime.
Another Iranian-American, dual national, businessman Siamak Namazi, was handed a 10 year prison sentence in Iran along with his father, Baquer, 81, for "cooperating with the hostile American government," AP reports.
Robin Shahini, another Iranian-American sentenced to 18 years for "collaboration with the hostile government," was released on bail in 2016 after staging a weeks-long hunger strike.