Amazon's antitrust issue comes under scrutiny in DC & beyond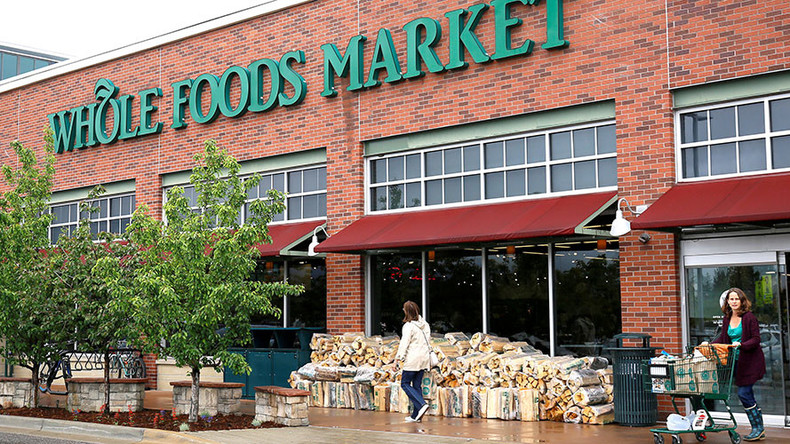 Amazon's desire to spread its empire far and wide is facing pushback from two power-centers in the US. Legislators in Washington, DC and moneymakers on Wall Street are weary of the company's new plans.
Amazon has announced that it will buy Whole Foods Market for a whopping $13.7 billion. The popular online company also has other plans to expand in the near future and has already announced another service called Amazon Wardrobe, a service that allows consumers to try clothing on before they buy it.
"There's a concern Amazon might be getting too big," antitrust expert, Michael Carrier, of Rutgers University School of Law said, according to Bloomberg. "The odds are the Whole Foods acquisition will go through, but these political winds will create a bit of a fight."
Capitol Hill is weary of Amazon's plans for the future and one congressman is interested in pursuing more information on the matter.
Rep. David Cicilline (D-Rhode Island), wrote a letter to the chairman of the House Judiciary Committee on Thursday, requesting a hearing on Amazon's big acquisition. He said the deal was only one episode in a slew of consolidation that has "decreased wages and resulted in gross inequality in the workplace," Bloomberg reported.
Moreover, Cicilline thinks Amazon's moves will undermine antitrust laws.
"Amazon's proposed acquisition of Whole Foods raises important questions concerning competition policy, such as how the transaction will affect the future of retail grocery stores, whether platform dominance impedes innovation, and if the antitrust laws are working effectively to ensure economic opportunity, choice and low prices for American families," Cicilline wrote.
Douglass Kass, a hedge fund manager and head of Seabreeze Partners Management, believes there will be actions taken soon to address the complaint that Amazon is becoming too big.
READ MORE: US ally used $3mn Patriot missile to down $200 drone
"I am shorting Amazon today because I have learned that there are currently early discussions and due diligence being considered in the legislative chambers in Washington DC with regard to possible antitrust opposition to Amazon's business practices, pricing strategy and expansion announcements already made (as well as being aimed at expansion strategies being considered in the future," Kass wrote, according to Market Watch.
The acquisition of Whole Foods is expected to go through later this year. It would be the biggest purchase in Amazon's history, Bloomberg reported.