First DREAMer deported under Trump files new evidence, disputing government's account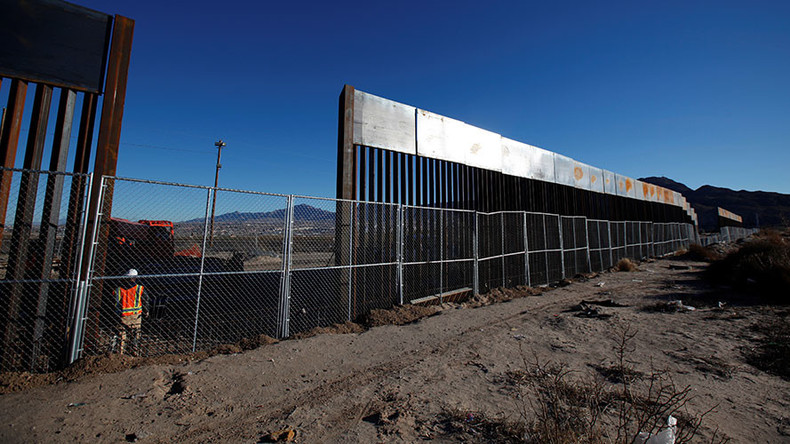 Eyewitnesses claim that immigration officers illegally forced a "dreamer" over the border, according to court documents filed by his attorneys in a case against the federal government.
The National Immigration Law Center (NILC) issued a press release Friday, announcing that attorneys representing Juan Manuel Montes, who they claim is the first and only known immigrant with protections under Deferred Action for Childhood Arrivals (DACA) to be illegally deported under President Donald Trump, has filed new declarations from people on both sides of the border that refute the government's account of what happened.
What happened to Juan was illegal, dangerous, and all too common under Trump's deportation machine. The government needs to bring Juan home! pic.twitter.com/mUq0f70MrM

— Nat'l Imm Law Center (@NILC_org) July 14, 2017
NILC claims that Montes was visiting his girlfriend in the border town of Calexico, California, on February 18, when he was stopped by immigration officers who asked for his identification. They say Montes was not carrying his wallet, which contained his state identification card and federal work permit, and US Border Patrol agents took him to a local station.
At the station, the agents asked him to sign papers and made him wait for several hours. Then, without any legal counsel, they forced him over the border to Mexico in the middle of the night, the NILC claims.
"Juan Manuel was ripped from his family and community in the dead of night without a chance to even say goodbye, collect his belongings, or find a safe place to stay," said Nora Preciado, an attorney with the National Immigration Law Center. "He and his mother have suffered enormous emotional trauma, as has the rest of his family. The court can and should bring him back home."
On the other side of the border, Montes, who had been in the US since he was nine years old, wandered the streets of Mexicali until he was robbed at knifepoint and beaten by two men, his lawyers said. He eventually attempted to jump the border fence, but he was caught by US Customs and Border Protection (CBP) agents, who deported him again.
Read more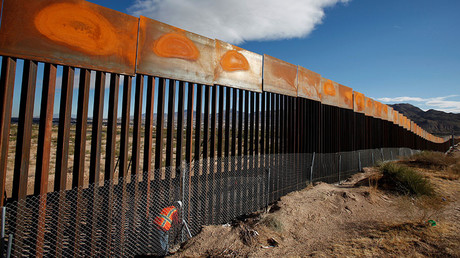 After being deported, Montes asked for the paperwork related to his incident. The Department of Homeland Security (DHS) claimed there were not any records of Montes being deported that night. However, CBP did have records of apprehending him as he attempted to cross back over the border.
In March, Montes filed a Freedom of Information Act (FOIA) request with CBP, the US Citizenship and Immigration Services, and the Calexico Port of Entry, asking for all records of his interactions with the agencies.
When they didn't respond, Montes sued the federal government in April.
At first, DHS claimed that Motes' DACA status had expired in 2015. They later revised their statement, saying that his status was active, but it had been revoked when he voluntarily crossed the border. However, Montes' attorneys say he only left the country because he was deported.
"The government initially denied that Juan Manuel had DACA, but that was false. The government then proclaimed that Juan Manuel left the country of his own volition, but that too defies the facts," said Monica Almadani, an attorney representing Montes with Covington and Burling, according to the press release from NILC. "As demonstrated by our filing today, Juan Manuel was unlawfully expelled from the United States, and the government must bring him back."
In several declarations filed Friday, the last people to see Montes before he was deported gave statements of what happened that night, which corroborate Montes' statements that immigration agents forced him across the border against his will.
Danielle Jimenez, a friend of Montes, said that he left her house after having dinner at around 10:00pm, adding that they never spoke about going to Mexico.
"Juan said he was going home when he left my house," Jimenez said in a statement. "I told him to text me when he got home, because I wanted to make sure he was safe. I texted him a few times that night, but got no response."
Leslie Ramirez, an acquaintance of Montes' from Mexicali, said that she received several calls from Montes that night. When she finally picked up the phone, Montes told her he was in Mexico. When Ramirez met him, she said he was "holding back tears."
"Juan Manuel told me that he didn't understand why he had been kicked out and didn't know what to do," Ramirez said in a statement.
Read more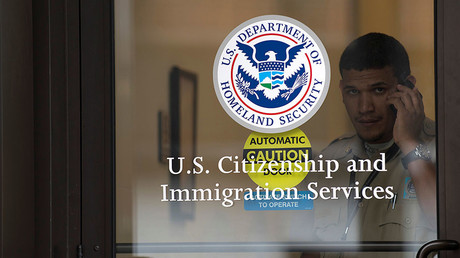 She was shocked that Montes was in Mexico since he told her he was a DACA recipient and always described Mexicali as a "crime-ridden, dangerous place" adding that "he had no interest in visiting."
In his own statement, Montes said he was approached by a federal officer after he left Jimenez's house. When the officer asked him for his identification, Montes said he left it in his friend's car.
Montes said he was handcuffed and taken to the border station and questioned with other undocumented immigrants before being driven across the border at approximately 1:00am.
"I could tell that was the way to Mexicali," Montes said. "I didn't think I had a choice. I knew he was kicking me out of the country, but I didn't know why."
Gil Kerlikowske, who served as the commissioner of Customs and Border Protection under Obama, provided a statement that refuted the DHS claim that Montes could not have been deported in the middle of the night, because there is an agreement between US and Mexico, where immigrants can only be deported between 6:00am and 10:00pm.
Kerlikowske said that he "would not be surprised that repatriation in violation of the arrangements continued to exist." He also added that CBP agents "would have been trained on how to identify a DACA recipient in their custody."
Montes' mother also provided a statement under a redacted name. She described how she waited up all night, trying to call her son. When he finally reached her and told her he had been deported, she said it "felt like someone had thrown a bucket of cold water on me."
"I was in shock," she said. "I did not understand how my son, who has permission to be here through DACA, could be deported so easily. It did not make any sense, and I felt it was very unfair. This is not part of the America I knew and believed in."
Since he was deported, Montes has been living with relatives in Mexico.