White House voter commission doxxes Americans by revealing emails & addresses
Published time: 15 Jul, 2017 04:01
Edited time: 15 Jul, 2017 11:27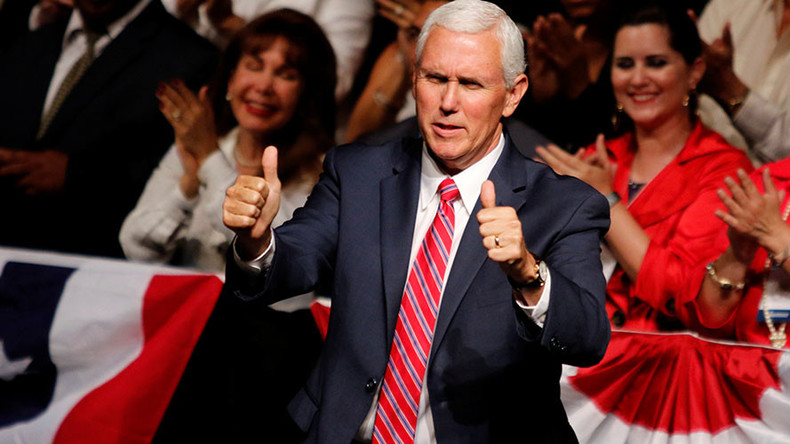 The Trump administration has unwittingly doxxed more than 100 voters by publishing their email addresses and personal details on the White House website.
The public was asked to submit comments via email to the voter integrity commission, which was set up through an executive order signed by Trump to investigate voter fraud.
The White House published a document of participants' responses on its website on Thursday, complete with everyone's email addresses and names. In some cases, people's home addresses and phone numbers were included within their email.
"It's certainly worth noting that the commission was careful to redact the email address and phone number of its Designated Federal Officer but did not show the same concern for the contact information of public commenters," ACLU staff attorney Theresa Lee told Zdnet.
The White House voter integrity page does say it "may post such written comments publicly on our website, including names and contact information that are submitted."
Aside from leaking citizen's data on a government website, the Mike Pence-led Presidential Advisory Commission on Election Integrity was mocked for the content of the emails it published.
Just two of the comments submitted were positive, the Washington Post reports, while many of the rest are a mix of trolling or negative feedback. Many citizens criticized the commission for going after voter fraud when it has previously been shown that there is little evidence of it being an issue.
Others pointed to alleged voter fraud taking place by Republicans, and many accused the president of focusing on voter fraud because of personal slight that Trump did not win the popular vote.
The Presidential Advisory Commission on Election Integrity was under fire earlier this month for asking states to send it voter information, including names and voting history. Several states refused to send any data, and the commission soon decided against the plan.