'Largest in US history': Opioids drive healthcare fraud crackdown
Published time: 13 Jul, 2017 16:45
Edited time: 14 Jul, 2017 09:00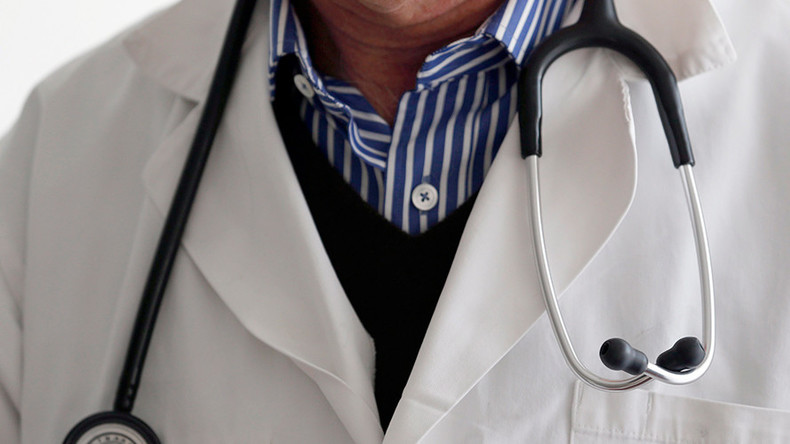 Over 400 people have been arrested in a major federal crackdown on healthcare fraud, the Department of Justice has announced. In addition to tackling fraudulent billing, the action sought to fight opioid abuse, which kills over 50,000 Americans each year.
"We are sending a clear message to criminals across this country; we will find you, we will bring you to justice, and you will pay a very high price for what you have done," Attorney General Jeff Sessions told reporters in Washington, DC on Thursday, describing the action that involved over 1,000 law enforcement agents across 30 US states.
This year's operation has resulted in arrests of 412 individuals, including 56 doctors, who are accused of defrauding taxpayers of approximately $1.3 billion, said Sessions. Over 200 healthcare providers are in the process of being suspended or banned from participating in federal healthcare programs, such as Medicare and Medicaid.
Sessions cited the example of a group in Michigan, including six doctors, who billed Medicare for $164 million in false claims by prescribing unnecessary opioids. A clinic in Palm Beach, Florida charged $58 for fraudulent treatments, while another in Houston, Texas, wrote false prescriptions for cash. A single doctor gave out 12,000 prescriptions for two million illegal opioid doses, according to the attorney general.
Four out of five new heroin users get their start on prescription painkillers, said the acting head of the Drug Enforcement Administration (DEA), Chuck Rosenberg. Government statistics show 600 new heroin users each day, and opioid overdoses have exceeded 50,000 annually ‒ the figure Rosenberg illustrated by asking reporters to imagine the Pulse nightclub massacre happening three times a day, every day for a year.
"Preventing addiction is the most important thing we can do," Sessions told reporters, advocating a return to programs that had good results in the 1980s and 1990s, and that treatment seems the least effective option.
Health and Human Services (HHS) Secretary Tom Price, however, was optimistic about treatment possibilities, bringing up a vaccine for addiction the National Institutes of Health (NIH) are working on, and some non-euphoric pain medication currently in development. The government bears some responsibility for the opioid crisis, Price also said, because Washington's pain guidelines 20 years ago incentivized physicians to overprescribe opioids.
Reversing overdoses by itself is not enough, Price said, citing the story of a fire station in West Virginia that administered the overdose reversal medication to a young woman three times in a single day, because she was never sent to a treatment center.
The amount of opioids prescribed per capita in 2015 was still three times as high as it was in 1999, the CDC said https://t.co/wXZBHeAPDa

— RT America (@RT_America) July 7, 2017
Rosenberg called on Americans to clean up their medicine cabinets, as most addicts who start on pills get them from someone who was given painkillers legitimately. The DEA does a national drug take-back twice a year, and this April took in 900,000 pounds of medication at 5,500 sites across the US, he said.
Over 300 agents from the HHS Office of the Inspector General were involved in the crackdown, along with 30 state Medicare fraud units and 370 FBI agents.