US v. opioid manufacturer: First settlement reached over pills on black market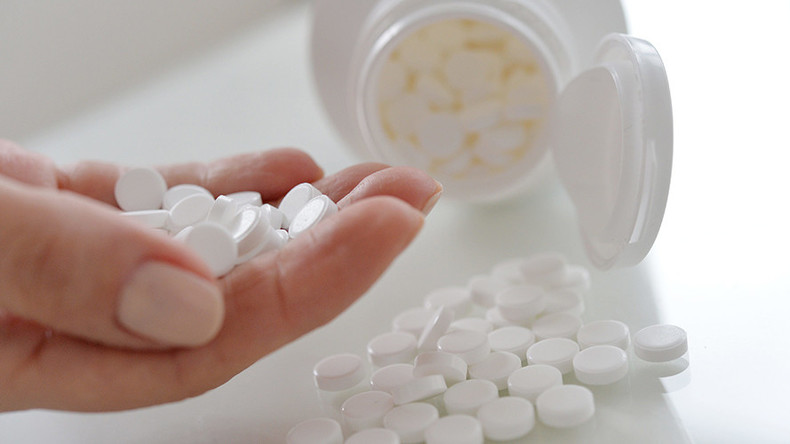 For the first time, the US Justice Department has reached a settlement with a major manufacturer of opioids. Mallinckrodt Pharmaceuticals will pay $35 million in a case involving the company's highly addictive pills ending up on the black market.
The deal establishes new standards that require the company to track its drugs as they flow through the supply chain to consumers, according to the Justice Department.
"Mallinckrodt's actions and omissions formed a link in the chain of supply that resulted in millions of oxycodone pills being sold on the street," Attorney General Jeff Sessions said in a statement.
Read more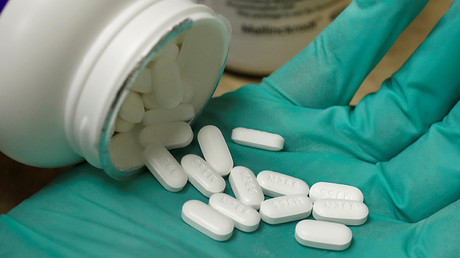 Mallinckrodt Pharmaceuticals had previously argued that once its painkillers were passed to wholesale distributors, the company was not responsible for any subsequent diversion of the drugs to the black market.
The company produced 66 percent of all oxycodone pills sold in Florida between 2008 and 2012, the Washington Post reported.
Prescription painkillers have stoked the epidemic of opioid overdoses and addictions across the US.
The Drug Enforcement Administration (DEA) had spent six years trying to hold Mallinckrodt responsible for allegedly failing to report suspicious orders of the addictive pills.
The challenge for investigators was to prove that the company ‒ or any major drug manufacturer ‒ knew that its products were being sold illegally after it passed them on to distributors and retailers.
The settlement does not mean admission of guilt on the part of Mallinckrodt.
"While Mallinckrodt disagreed with the U.S. government's allegations, we chose to resolve the legacy matter in order to eliminate the uncertainty, distraction and expense of litigation and to allow the company to focus on meeting the important needs of its patients and customers," the company's general counsel, Michael-Bryant Hicks, said in a statement.
Opioid dependence affects nearly 5 million people in the US and leads to approximately 17,000 deaths each year, according to Substance Abuse and Mental Health Services Administration.
"These fines mean nothing to Fortune 500 companies," former DEA supervisor Joseph T. Rannazzisi told the Post. "Large corporations see these fines as the cost of doing business. Unless there are meaningful sanctions brought against these companies, they will continue to violate the law."
Earlier this week, the Food and Drug Administration announced that it will step up its efforts to combat America's opioid epidemic by forcing opioid manufacturers to teach physicians and other health care professionals more about prescribing the addictive medication.
A study last year found one in three adults prescribed opioids over a long-term period to address pain issues say they are dependent on their respective drug. A separate 2016 report revealed that the number of children and adolescents hospitalized for prescription opioid poisoning has doubled in the last two decades.