Week of hate: Jewish-owned building in NYC & mosque in Tennessee vandalized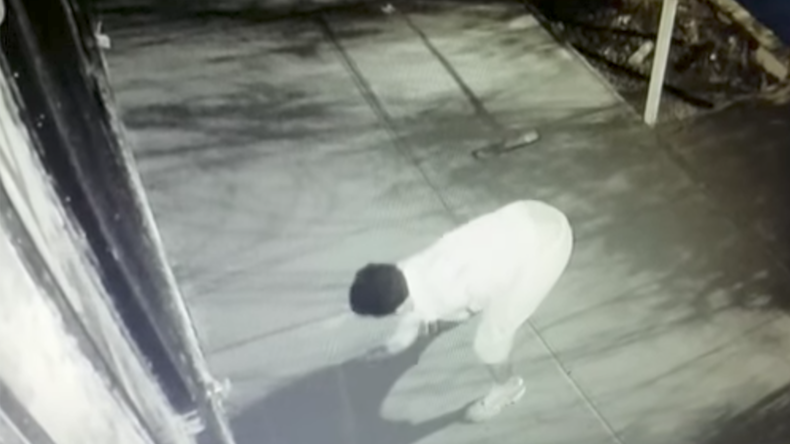 In Brooklyn, New York, someone drew dozens of swastikas into freshly poured cement in front of a building owned by Jewish people. In Tennessee, a mosque was vandalized with offensive words written on walls and bacon wrapped on its door handles.
Authorities in both states are investigating the acts of vandalism as hate crimes.
A surveillance video, published Tuesday, showed a man carving nearly 30 swastikas into the still-wet cement over the weekend.
The apartment building is under construction and the owners, who are Jewish, had just poured the cement for a new sidewalk before they left Friday evening. They said they came back Monday morning and saw all the damage, according to WNBC.
"I was shocked. That's disgusting," a long-time resident of the neighborhood, Anat Bajtel, told the channel. "My mother-in-law is a Holocaust survivor and seeing something like that is unbelievable."
Police and neighbors believe the suspect is likely a teenager, and hope that someone will recognize him from the surveillance video.
In Tennessee, the Islamic Center of Murfreesboro published images of the vandalized mosque.
WARNING: Graphic images.
They show that someone spray painted "F*ck Allah" and "We are vandal group" on two walls of the main building and on the concrete basketball court.
The vandal or vandals also placed bacon on the mosque's door handles. Muslims are not permitted to eat or touch pork.
The Islamic Center of Murfreesboro has been targeted before. It opened in 2012 after vandalism, arson and a bomb threat had beset its planning and construction. The mosque saw the latest act of vandalism as an "expression of anti-Muslim hatred."
"We hope that this incident is not a setback to all the progress we have made in our community since the opposition we faced when we built our new facility, just a few years ago," Dr. Saleh Sbenaty, chair of the Outreach Committee at the Islamic Center of Murfreesboro, said in a Facebook post.