Obamacare market 'stabilizing,' not imploding ‒ report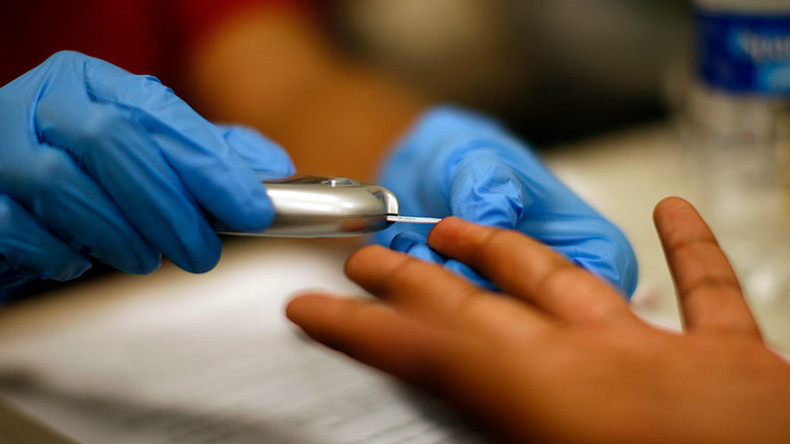 A new analysis of health insurers' financial data finds that Affordable Care Act (ACA) markets are "stabilizing," and not imploding as Republican lawmakers have implied.
"Early results from 2017 suggest the individual market is stabilizing and insurers in this market are regaining profitability," the Kaiser Family Foundation said in a study published Monday. "Insurer financial results show no sign of a market collapse."
The study found in the first quarter of this year insurers paid out 75 percent of their premiums in claims. As a comparison, in the first quarter of 2015, 88 percent of premiums were paid out for claims.
In 2017, 8.7 million people (84 percent of all marketplace enrollees) received tax credits to cover a share of their premium, and 5.9 million people (57 percent of all marketplace enrollees) received cost-sharing reductions, according to the foundation.
The Trump administration and the Republican-led Congress have repeatedly raised concerns about the stability of the individual health insurance market under the ACA (better known as Obamacare).
Those claims were bumped up by insurance company losses, leading to a number of high-profile exits from the market.
The average number of companies per state in 2017 was 4.3, ranging from one company in each of Alabama, Alaska, Oklahoma, South Carolina and Wyoming, to 15 companies in Wisconsin.
In 2017, 58 percent of enrollees, living in about 30 percent of counties nationwide, had a choice of three or more insurers, compared to 85 percent of enrollees living in about 63 percent of counties in 2016, according to analysis.
Insurer participation varies greatly within states, and rural areas tend to have fewer insurers. On average, metro-area counties have 2.5 insurers participating in 2017, compared to 2.0 insurers in non-metro counties. In 2017, 87 percent of enrollees live in metro counties.
Insurers have often blamed uncertainty from the Trump administration – for example, on whether it will make key payments known as cost-sharing reductions – on the need to drop out or raise premiums.
Kaiser's latest analysis found claims costs also grew slowly in the first part of this year, pushing back on fears that healthy people would drop coverage.

"It does not appear that the enrollees today are noticeably sicker" than they were last year, the Kaiser report finds.
Insurers' financial results have improved since the initial couple of years of the health law, the analysis finds.
The analysis states there are still some headwinds for Obamacare markets, including a few areas of the country that could have no insurers offering coverage next year. Among those are 38 counties in Nevada, Ohio and Indiana, which could potentially affect over 25,000 people, although Centene Healthcare announced it was expanding its footprints in those areas.
Last week, Senate Majority Leader Mitch McConnell (R-Kentucky) admitted that the GOP may have to work with Democrats to support existing insurance markets if they cannot form a majority to repeal and replace Obamacare.
"If my side is unable to agree on an adequate replacement, then some kind of action with regard to the private health insurance market must occur," McConnell said July 6 at a Rotary Club luncheon in his home state. "No action is not an alternative. We've got the insurance markets imploding all over the country, including in this state."
It was McConnell who pledged in 2014 to repeal and replace Obamacare, as did House Speaker Paul Ryan (R-Wisconsin).
At least a dozen Republican senators, however, have publicly opposed or expressed some reservations about the healthcare bill rewrite, which forced McConnell to postpone a planned vote ahead of the 4th of July holiday recess.
The bill will fail if just three of the 52 GOP senators vote no.
The Senate version of the bill, the Better Care Reconciliation Act, would eliminate Obamacare's requirement that people prove they have health coverage, would repeal or delay billions in taxes imposed under the current law, and would make long-term deep cuts to the nation's Medicaid program.
The dissenting Republicans argue that the cuts to Medicaid are too deep, hurting rural providers and shortchanging efforts to combat the abuse of drugs such as opioids.
McConnell's suggestion to bolster the insurance exchanges created under Obamacare is at odds with Republicans' stance, which has for the last several months repeatedly claimed that it is "imploding" and "collapsing."
President Donald Trump has repeatedly said Obamacare is "dead" and often cited the failing exchanges as the main reason to scrap the 2010 law.