NY to spend $4mn to make police vehicles bulletproof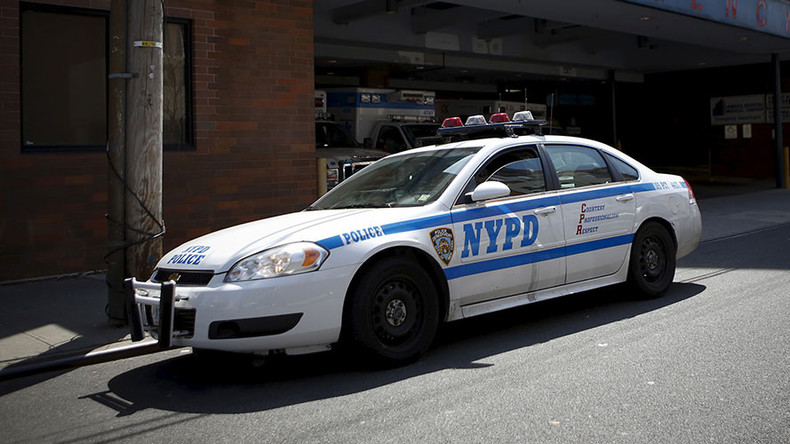 The New York state Senate has secured $4 million in this year's budget to retrofit the New York Police Department's vehicles with bullet-resistant glass and armor. It comes after the fatal shooting of a police officer last week.
All 72 NYPD command vehicles, as well as 3,800 patrol cars, will be made bulletproof, according to the office of Mayor Bill de Blasio.
The ambush shooting of NYPD Officer Miosotis Familia, 48, who was sitting in one of the RV-like mobile command centers, has added to the urgency of protecting the vehicles.
Her killer walked up and blasted a single round from a .38-caliber revolver through an ordinary window.
The NYPD had initially planned to retrofit only patrol cars with ballistic panels and bullet-resistant glass, but after the killing of Familia ‒ a single mother of three ‒ the department decided to safeguard the mobile command centers as well.
"It's definitely going to help save lives, protect lives," said state Senator Martin Golden (R-Brooklyn), an ex-cop who pushed for the funding.
"We could have saved Officer Familia's life if we had bulletproof protection," he added.
The funding would come from the State and Municipal Assistance capital program and should be available immediately.
Bullet proof watch towers? "We're taking a look at all our fixed command posts now," @NYPDONeill

— Tina Moore (@TinaMoorereport) July 6, 2017
"We're in the process of retrofitting all of our police cars. We started [with] the vehicles that are on patrol right now," Police Commissioner James O'Neill said last Thursday.