ICE deports prominent Irishman after appearing on television, immigrant communities anxious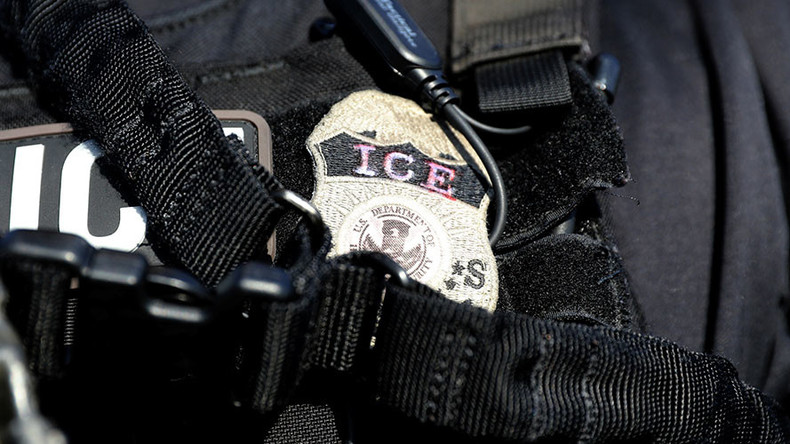 The deportation of a well-known Irishman on an expired visa sparked outrage from immigrant communities who fear federal immigration officers are now targeting all undocumented immigrants, not just those convicted of serious crimes.
John Cunningham, 38, was deported to Ireland Wednesday night after US Immigration and Customs Enforcement (ICE) officers showed up at his home on June 16.
Read more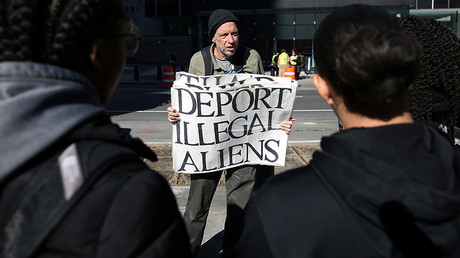 Federal immigration officials called Cunningham an "enforcement priority" since he had overstayed his 90-day visa by more than 18 years.
"His significant overstay was cause and reason enough," ICE spokesman Khaalid Walls said, according to the Associated Press. "Someone who overstays a visitor visa is flagrantly violating the granted benefit."
Cunningham has been in ICE custody since the time of his arrest a month ago. Officials said he was not entitled to a hearing under the terms of his visa.
"It's actually imprisonment. We use the word 'detention' but these detention centers are prisons. It's hard to prepare yourself to think you'll get home and then the next day you're in prison," Ronnie Millar, the executive director of the Irish International Immigrant Center in Boston, said, as reported by the Dorchester Reporter.
Cunningham's arrest and deportation sparked outrage among the Irish community in Boston, which is estimated to house 12,000 of the nation's 50,000 undocumented Irish. Cunningham was a prominent and well-liked member of the community and the chairman of the local Gaelic Athletic Association (GAA), which organized Irish sporting competitions for young people.
"If they'll go after John Cunningham, they'll go after anybody," Millar, told the Boston Globe. "John is so well-known and so well-liked. If John Cunningham is not safe, no one is safe."
According to President Donald Trump's "Enhancing Public Safety in the Interior of the United States" executive order, federal immigration officers should prioritize deportations for immigrants who have been charged or convicted of a crime.
Cunningham had a warrant for his arrest for failing to show up in court to settle a $1,300 dispute with a customer.
"You would think a guy like him, with no criminal convictions, would not be a priority," Chris Lavery, Cunningham's lawyer, told the Boston Globe.
Before being arrested, Cunningham appeared on Irish national broadcaster RTE to share his experiences of living as an undocumented immigrant in Trump's America.
"When you're young, it's all great, but the years go fast," Cunningham said in the interview, according to the New Boston Post. "And then all of a sudden you end up with commitments here, you have a home, your job, and your work — it just becomes your home."